Music Videos

|

October 01, 2021 10:38 EDT
Caroline Cobb Highlights Biblical Story of Jesus in 'A King & His Kindness' Album Releasing Today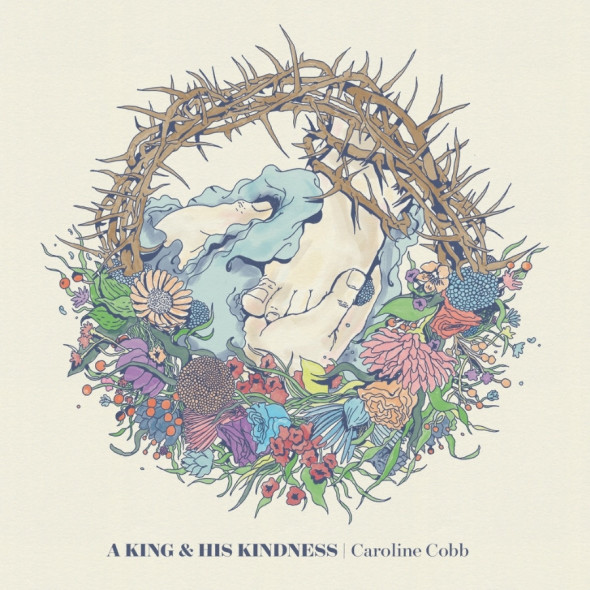 cclaimed singer, songwriter Caroline Cobb releases her fourth album, A King & His Kindness, to streaming, digital and retail outlets worldwide today (Oct. 1), distributed exclusively by Integrity Music. The recording zooms in on the heart of Jesus and is rich with biblical imagery, intimate arrangements and poetic lyrics meant to help the Church rehearse and remember God's Story.
Along with the album release, Cobb reveals her "Who Is This Jesus" live video today, which features musicians Paul Demer and Graham Jones.
Produced by Isaac Wardell (Josh Garrels, Sandra McCracken) and featuring Tyler Chester (Madi Cunningham, Switchfoot), gospel trio Resound (Lauren Daigle), Taylor Leonhardt (Mission House) and Sean Carter (People & Songs), A King & His Kindness is the fourth in an anthology of albums that builds on Cobb's acclaimed Story-telling projects A Seed, A Sunrise (2020), A Home & a Hunger (2017) and the Blood + the Breath (2013). Each album traces a biblical theme from creation to Christ's return, with every song parachuting into a different scene from scripture.
"My last three albums were more sweeping and panoramic, taking a wide-angle view of the biblical Story, tracing a theme all the way from Genesis to Revelation. Over the past few years, I've been eager to zoom in, to get up-close to the person that the whole Story hinges on: Jesus," shares Cobb.
Along with "Who Is This Jesus," "Your Heart Was Set" is an intimate portrait of Jesus, exploring both his real, human suffering and his divinity, prompting listeners to wonder, "Who is this and how can this be?" Songs like "Jesus, Full of Compassion" and "Find Rest (Matthew 11)," the latter premiered by Worship Leader, place the listener inside the gospel stories, warmly inviting listeners into a relationship with a loving and personal God. In contrast, "Turn the Tables," "Come After Me," and "Let It Be So with Your Church" challenge consumerism and status quo Christianity, urging listeners to take seriously Jesus' call to pick up their cross and live as "true followers."
"In writing and recording these songs, I've loved getting up-close with the person of Jesus and seeing myself in these stories," continues Cobb. "But it's been challenging too: when we are confronted with the real Jesus, indifference is not a viable option. We must respond. Charles Spurgeon said that 'if Christ be anything, He must be everything.' My prayer is that these songs will make Jesus more real to us - in all His humanity and divinity, compassion and kingship - and that we would respond by casting aside our indifference and casting our whole lives on Him."