In the Spotlight

|

March 10, 2016 07:12 EST
Bethel Music's New Live Worship Album 'Have It All,' Is Out Friday, And It's Been Worth The Wait [REVIEW]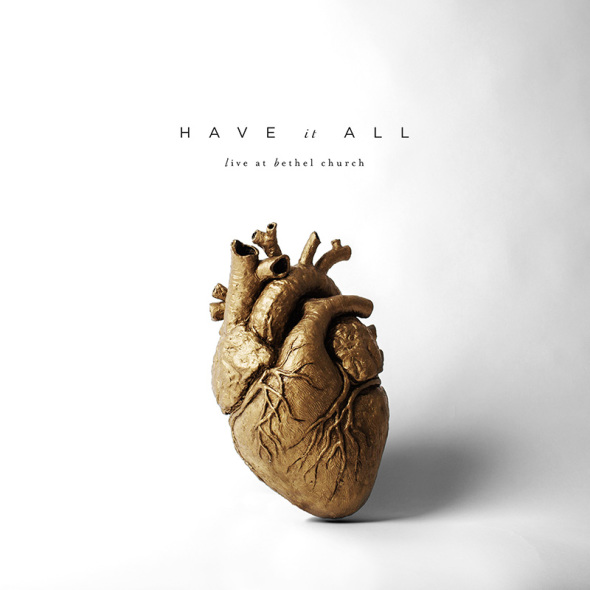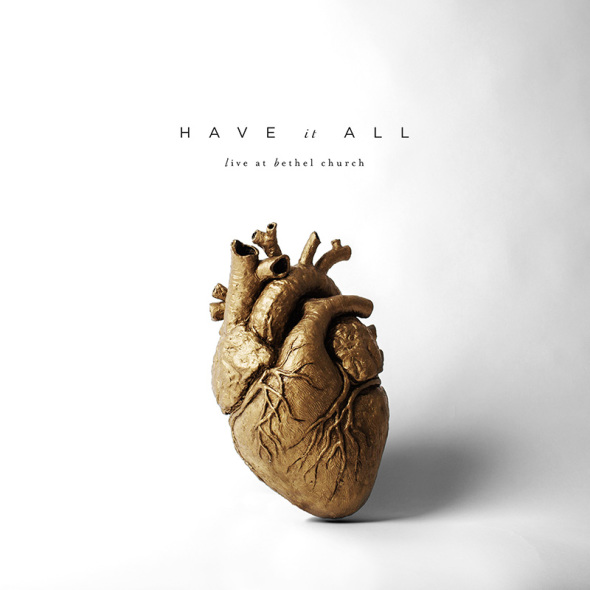 On Friday, Bethel Music is going to release their first live album recording at Bethel Church since 2012's "For The Sake of The World" and it has definitely been worth the wait.
"Have It All" is a collection of songs that have come from different seasons throughout the last year and they capture all the emotions that come with those seasons.
New and exciting worship songs abound throughout this album, but so do familiar and unfamiliar voices that are leading them. Bethel Music has welcomed newcomers like LeeLand and Cory Asbury to the Bethel worship family.
William Matthews starts off the album with "Shine On Us," a slower and illuminating song about God's love casting out every dark fear. Asbury's vocals bring another depth to the song that gives it a chance to shine on even further.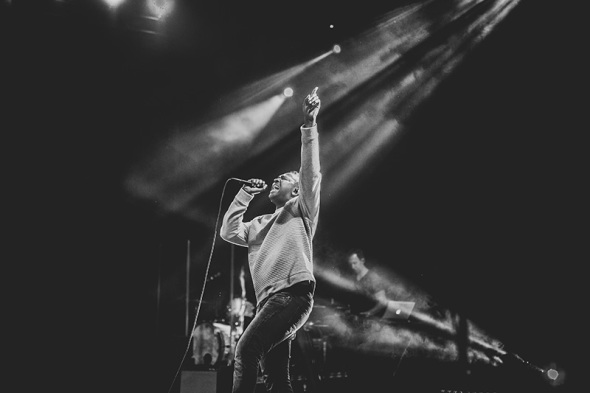 "Faithful To The End," the second track off the album brings a cool vocal dynamic and upbeat melody that fully speaks to the heart of worship. The title track on the album, "Have It All," is the central theme of the entire record. It's about complete surrender to the Lord in everything and, led by Brian Johnson, it's an awesome offering.
The background sounds of congregation worship can be heard in the distance at the beginning of the next track, "Colors," which is mostly an instrumental piece with spontaneous worship sung throughout. It's a beautiful song that invites the listener to meditate and soak in the presence of the Lord.
"Be Enthroned" starts with a beautiful synth progression that leads into Jeremy Riddle's distinct vocals. Lyrically it's beautiful and musically it's powerful. This track shouldn't be missed.
"Pieces" is a familiar song that some may know from Amanda Cook's new album, but I was surprised and delighted to hear Steffany Gretzinger's powerful vocals on this track. Her softness and strength comes through wholeheartedly on this song.
One of my favorite songs off the album is "Lion & the Lamb," the next track up, and it doesn't disappoint. It sounds a bit different than what Bethel usually does musically but that's definitely not a bad thing. It's upbeat, victorious and if it doesn't get you singing along it will definitely get you dancing.
Another one of my favorite songs from this album is the next track "Thank You." It's a song about how good the Lord is and how he is faithful to show up when we need him no matter what. "Praises (Be Lifted Up)" and "Heaven Come" are quintessential Bethel Music and are what worship songs are made of.
"Sweet Praise" is another one of my favorites on this album. Its melody is soothing and the lyrics are entrancing. Just the violin alone oozes the goodness that makes up this song and the spontaneous worship from Jenn and Brian Johnson is powerful. The next two tracks "Son Of God" and "Greatness Of Your Glory" are exceptional lyrically and deeply emotional.
Coming near the end, Amanda Cook leads one of her abundantly good songs "Mercy." The message of this song about God's mercy triumphing over judgement is a wonderful reminder, and, although sonically it's different from the regular Bethel sound, it still fits and is a great addition.
Another favorite song of mine on this album is "Spirit Move," with combining synths and an invigorating electric guitar riff this song also sounds different from what Bethel has done before. But different in this case means wonderful. Bethel raised the bar with this song and after you hear it I am sure you'll want more.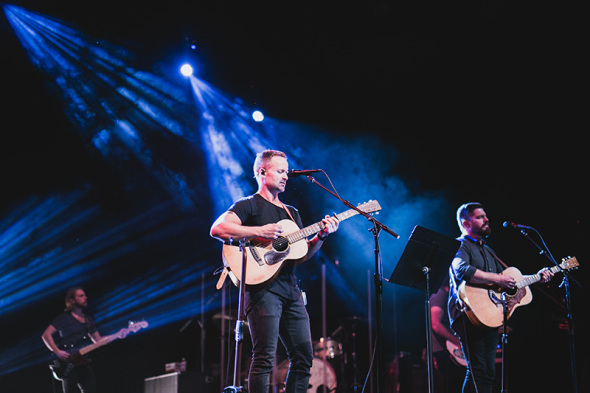 Closing the album is "Glory to Glory," a triumphant anthem song of salvation that will get you singing along in no time. Bethel kept this song musically in the same vein as the previous song and created a heavenly piece of music.
This new live album from Bethel Music is an exciting one and sets a new level for Christian worship music in 2016. What Bethel did on this album is creative, fun, diverse and far from ordinary. No matter what season you're in, there is a song on this record for you.