Music

|

June 19, 2018 04:17 EDT
Australia's Planetshakers Band To Release New EP 'Heaven On Earth Part Two' On July 13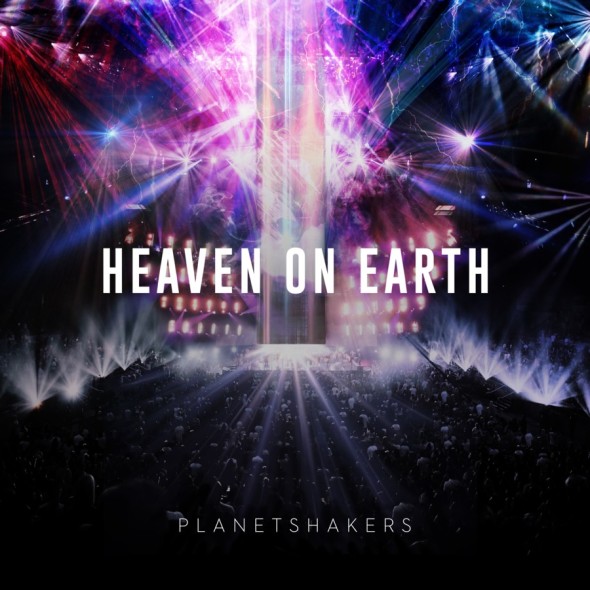 Australia-based worship group Planetshakers Band are announcing their latest album, Heaven On Earth Part Two, to release on July 13 on Venture3 Media (V3M). The new 4-track EP follows Heaven On Earth Part One released earlier this year, and was recorded live during Planetshakers' "Kingdom Conference" held last April at Hisense Arena in Melbourne, Australia.
During the conference, the arena park, which normally hosts the Australian Open tennis tournament and other international sporting competitions, was turned into a "house of worship" with the passionate new songs by Planetshakers Band being broadcast live via America's largest faith-based television network, Daystar, to more than 180 countries worldwide.
"I am truly honored to represent Planetshakers in this exciting season of their ministry," says Steve Nicolle, President and Chief Executive Officer of V3M. "My mission is to grow dramatically the impact and influence of Planetshakers ministry and songs on a global basis. The songs this team have been writing are some of the best praise and worship songs with which I have ever been associated."
"We are delighted to have signed with V3M. Steve and his team have already created so much momentum and energy while simultaneously understanding our heart, passion, and calling," explains Russell Evans, Senior Pastor of Planetshakers. "I'm looking forward to a very long and fruitful partnership that benefits the kingdom of God globally."
The band says the nearly 25-minute Heaven On Earth Part 2 is a "tangible, intentional expression worshippers collectively pursuing the presence of God," all led by Planetshakers worship leader Sam Evans; Joth Hunt, who also produced and mixed the EP; BJ Pridham, Rudy Nikkerud, Chelsi Nikkerud, and a full team of musicians, dancers and more.
In conjunction with the release of the new EP, Planetshakers Band will also release four exclusive videos featuring a multi-camera visual experience, which captures the gathering's dynamic atmosphere of singing, call and response, dancing, and shouts of praise.
Stay tuned to BREATHEcast for the latest on Planetshakers and visit their official website and follow them on social media on Facebook, Twitter, Instagram, and YouTube.
The full Heaven On Earth Part Twotrack listing follows:
1) "Move Out Of My Way (Live In Melbourne)"
2) "Electric Atmosphere (Live In Melbourne)"
3) "I Want Jesus (Live In Melbourne)"
4) "Draw Close Again (Live In Melbourne)"