Interviews

|

April 04, 2018 06:37 EDT
Audrey Assad Talks About How a "Deconstruction of Belief" Led to Her New Album "Evergreen"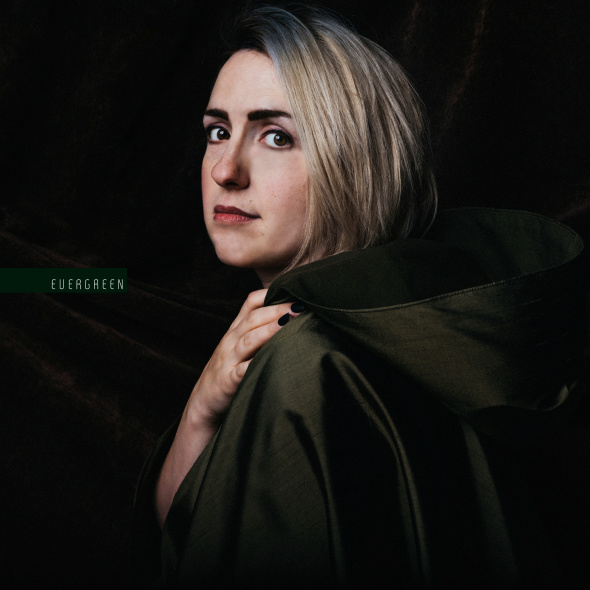 Acclaimed singer, songwriter and author Audrey Assad has recently released her first album of all new songs in four years, Evergreen, from Fortunate Fall Records with Tone Tree Music distribution. The album is available at digital and streaming outlets globally, with iTunes, Spotify, Amazon.com and Apple Music accessible now through the link https://rma.lnk.to/evergreen.
Forging through the flames of personal pain in the deepest corners of her broken heart, Assad's Evergreen features songs of rebirth, identity, the rebuilding of trust and discovery of joy and love. The album was conceptualized in the summer of 2016 when Assad reignited her musical friendship with "I Shall Not Want" co-writer Bryan Brown, who co-wrote and co-produced "Evergreen," the first song from the sessions that cemented the album's title.
Q:  Thank you Audrey for doing this interview with us. It has been 4 years in between original albums, I have read that you were experiencing a "deconstruction of faith" during this hiatus.  What do you mean by a "deconstruction of faith"?
I would actually call it a deconstruction of belief; due to the resurfacing of some deeply buried traumas (including some spiritual abuses I experienced in a church setting as a young person) my belief in God and in the Christian God in particular underwent extreme challenges. Everything I thought I knew about God, the universe, humanity, etc. suddenly didn't seem so obvious or certain anymore-in my case, this was exacerbated by the fact that the people who taught me about the Christian faith were also complicit in spiritual abuse.
As a result, I experienced the dismantling of systems and structures I had set up all around those ideas; I had to look at everything, decide whether to keep or toss it, and in some instances start all over. Perhaps not everyone has experienced or will experience the depths of doubt that I have, but many will. It is a part of being human that many Christians go through in some form; by speaking about the process I hope to de-stigmatize it somewhat. I truly don't feel that I chose it. It just happened, and I think for me it was necessary. 
Q:  Many of your new songs speak of healing after a time of grief and pain.  What were some of the sufferings you went through?
As I mentioned in my previous answer, I have been dealing with the resurfacing of some trauma-anyone who's been through that knows what it can be like. For me that included panic attacks, physical tics, and a season where I could not adequately do my job due to these physical problems and so had to cancel a bunch of shows to attend to my emotional/spiritual/mental health. Also, I don't know about others who have experienced deconstruction, but for me it was panic-inducing. The idea that maybe I had been believing a lie all my life was absolutely terrifying, and I found myself spending a lot of time gripped by that fear. A lot of these songs were written as I came to be at peace with that I will neverknow or understand everything.  
Q:  What or who helped you in your time of pain?
Therapy, first and foremost, has been the vehicle of change for me in some areas I thought would never be any different. I have been going steadily for years now and seen real progress, real deliverance from fear and anxiety, and real change. I don't have all the answers to my own existential questions any more than I did before the deconstruction experience, but having a great therapist has helped me learn to feel peaceful with my own doubts and fears-to live compassionately with them and therefore remove a lot of their power over me.
Q:  What is the significance of the title "Evergreen"?
I read somewhere a while back that some Jewish traditions name the tree of life from the Garden of Eden as a sycamore tree, which is an evergreen fig tree in the Arab world. (And yes, it is also the type of tree Zacchaeus reportedly climbed in order to see the Lord, which is very poignant.) I found it really thought-provoking that, rather than the towering oak or maple tree I had imagined as a child, the Tree of Life was actually evergreen-undying.
Q:  How can this album be a healing balm to your listeners who may have had gone through sufferings and pain?
Well, I hope it will give them permission to live compassionately with their own suffering, as I have begun to learn to do.
Q:  You have co-written "Drawn to You" with Matt Maher.  What was it like writing with Matt? What do you appreciate about Matt as a songwriter?
Matt and I have been writing for ten (ten!!?) years now, and, as always, I appreciate his thoughtful musicality, his intellectual prowess, and his tenderness with fragile ideas. 
Q:  Is there any other songwriter or/and artist you would like to write with? 
I have learned from experience that co-writing for me is best done organically-that is, I let those things happen naturally. I only have a co-writing relationship with a few people at this point, and I don't have a specific dream to write with any one person. 
Q: Pardon me for my ignorance, but one song that i don't quite get is "Teresa."  Why is the song named Teresa?
The song is about doubt, and I named it after Mother Teresa of Calcutta, whose letters and journals were released in a book about nine or ten years ago; it became apparent on reading them that she had experienced truly deep doubts herself, and I really related to that about her. It made her even more beautiful in my eyes.
Q:  Looking back on your earlier days with Sparrow Records especially with your albums "The House You're Building" and "Heart," what do you think of the songs then?  How have you grown as an artist?
Listening to those albums is bittersweet-I can hear my own naivety and excitement, being at the beginning of my career and as yet unscathed by what can be a brutal business. I think I have grown quite a lot in restraint as a songwriter.