Artists

|

February 18, 2016 09:10 EST
Audrey Assad's "Inheritance' Takes Listeners On A Personal Journey [REVIEW]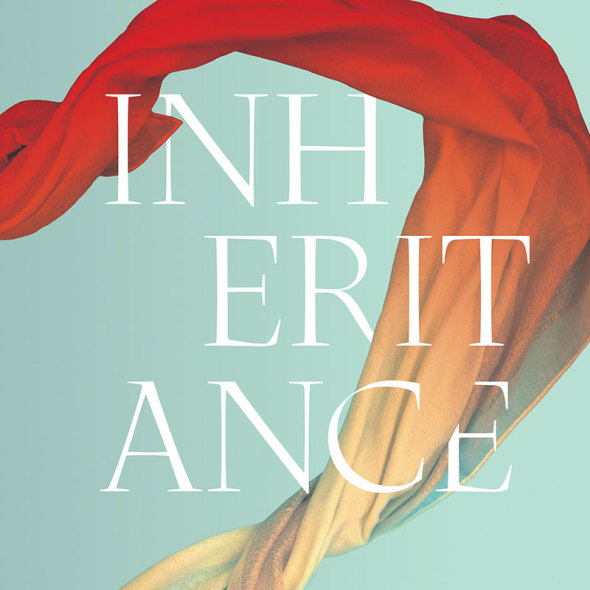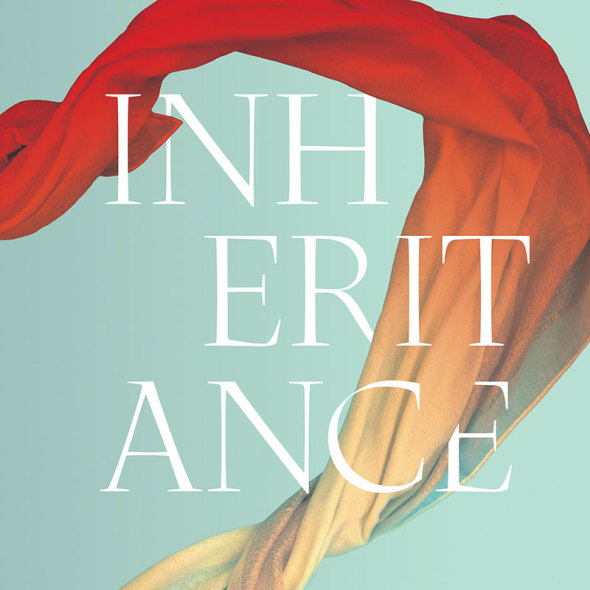 (Photo : )
Seasoned singer-songwriter Audrey Assad's new album Inheritance was released last Friday, Feb. 12, through Fortunate Fall Records.
Her newest offering, which is described as "a collection of hymns and originals that both pays homage to her childhood heritage and to her Catholic faith and charismatic spirituality" is co-produced by Daniel James, who has worked with fellow artists such as Joy Williams, Canon Blue and Among Savages.
With this new release, Assad takes the listener through a deeply personal journey and reflection of the God she knows. Having been raised in the Plymouth Brethren Community, Assad learned to sing old hymns in four-part harmony and without any instruments. You could say this instilled in her a love of traditional worship music which ultimately became the inspiration for this album.
But just singing hymns that are so well known wasn't an option for Audrey; her own experiences with these specific songs had to come through. As she puts it, "I knew that Inheritance had to be much more than me going into the studio and simply doing pretty renditions of hymns we all know and love. I couldn't be satisfied with that-I had to make something both bright and dark-colored honestly with my own doubts and weaknesses, so that the Lord who inspired these songs could be even more visible in it. Inheritance is an offering I am humbled, privileged, and challenged to make-and I pray it will be a gift to anyone who hears it."
And what a gift it is, starting off the release is "Ubi Caritas" a powerful rendition of the Catholic hymn, which she transforms into a haunting dedication to the Lord all the while showcasing her angelic Soprano voice. Assad's interpretation of this old hymn sounds like it is greatly influenced from not only her childhood but her Middle Eastern heritage as well, which can be heard throughout the superb instrumentation. Following this is "Holy, Holy, Holy" a wonderful soundscape of the 17th century hymn that speaks of the love for the Holy Trinity. Assad and James gave this tune a sparkling new sound that left room for her vocals to move and reflect the beautifulness that is the song. Not to mention the intoxicating drums give a boost to a normally somber tune that will make you want to get up and sing.
Assad does a modern take on "Be Thou My Vision," with an almost 30 second soothing intro she takes over to lead us through a heavenly footpath of the Old Irish hymn and sings with a calm enthusiasm that lets the listener meditate on the Lord.
The fourth track "I Wonder as I Wander," is a hauntingly beautiful song. With its simplicity of the vocals, but the complexity of the accompaniment brings the listener to feel exactly what they are feeling at that very moment, whether it's pondering their own belief or disbelief. The strings carry an air of Appalachian sound but the piano gives way to a softer side of the track that can only be heard at the end. Assad seems to want people to wonder about the gift that God gave the world and how the complexity of the situation might still baffle us even today.
Moving through the album with the track "How Can I Keep From Singing" it is a soothing and comforting song that can transport you into a trance if you let it. Assad's vocals are free flowing and airy which lends itself perfectly to the tune. The background vocals also contribute to the full feeling.
Assad moves to a simply stunning and refreshing rendition of "Oh the Deep, Deep, Love of Jesus" another hymn that was kept simple enough to let the beauty of the lyrics shine through. The arrangement she picked for it is as light and easy as a lullaby.
Assad's ability to take the listener to another place altogether comes through in "Jesus' Blood Never Failed Me Yet" a track where the arrangement is dark but it also stirs up an intensity of emotion that only this song, done this way, could do. It feels as if you are transported back into the time after Jesus' death and just maybe what the disciples would have been feeling. The drums, cellos and violin bring out a sorrowful feeling, but Assad's vocals portray a haunting hope.
One of the most heavenly tracks on this album is the song "New Every Morning" a glorious song that reminds us of what God had done in the Beginning and how His mercies are new every morning. It was a great choice to put this song after "Jesus' Blood Never Failed Me Yet" where the tone was darker, giving way to the light that is this tune. Assad's singing is too good to be looked over and she lends her harmony vocals to make a rich woven melody.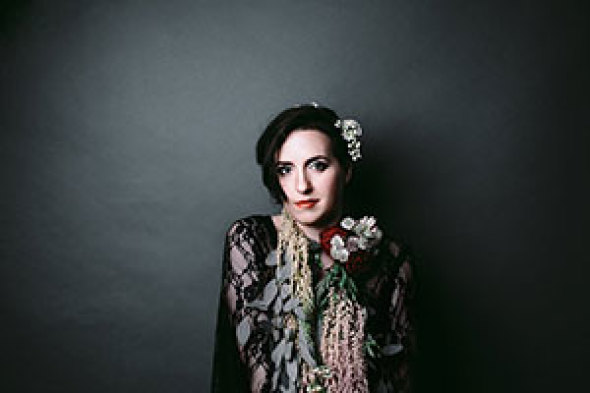 Audrey Assad
The last three songs on the albums are as wonderful as the all of the previous with a sweetly sung rendition of a great hymn "It Is Well With My Soul." And a beautifully composed choir she included is a heavenly touch.
Up next is a song Assad co-wrote with Matt Maher, about the martyrs who are losing their lives around the world, especially in the Middle East. She wonders out loud what would be going through her head if her life was about to be taken, singing, "In my darkest hour/In humiliation/I will wait for you/I am not forsaken/Though I lose my life/Though my breath be taken/I will wait for you/I am not forsaken." It's the only original on the entire album, but as Assad has proven over and over again, she can write a song that not only stands up to the great hymns of the past, but is also worthy of being a favorite that future generations will be singing in years to come. "Even Unto Death" does that with perfect precision and gives her a chance to show her gift for writing a beautifully crafted song.
Ending this album is the track "Abide With Me" a song simple and sweet with no need for a lot of full bodied instrumentation, but it's just as powerful as the rest of the songs on this album. I assume that's what she wanted to leave listeners with, a prayer to God that he remains present in the speaker's life. Assad ends it beautifully with the instrumental melody of "Ubi Carita" which ties the whole album together. I am amazed at this album from every note that is played to the last melody that is sung; it is easily one of this best albums of 2016 and Assad's stunning gift is a beautiful offering of her heart that should be welcomed with open arms.