Music Videos

|

May 24, 2021 09:21 EDT
Andy Mineo, Lecrae Reveal Exclusive 'Coming in Hot Remix Pack"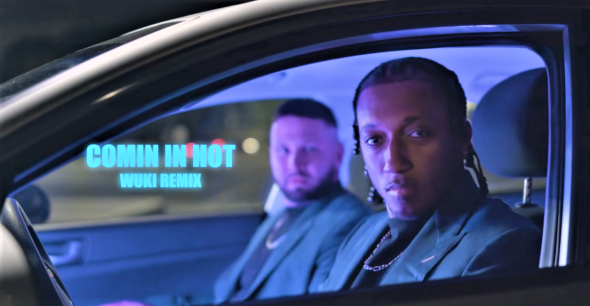 Andy Mineo and Lecrae have been making headlines with their 2018 single "Coming In Hot" that has resurfaced and gone viral on social media resulting in the song making its Triller Chart debut last month. Now, the artists and their home label Reach Records, are unveiling four brand new renditions of the track produced by Jacob "Biz" Morris, Will K and globally celebrated DJ & producer, Wuki.
Since January, the record has seen a 400% increase in day-over-day streams. In February it also began trending at #3 on Instagram Reels, and reached #1 on Reels last month. On its way to be RIAA certified Gold, "Coming In Hot" has sold over 450,000 units to date, without any radio or major label support, has been used on TikTok more than 51,000 times and featured on Instagram Reels over 200,000 times including reels by Kim Karadashian, Jordyn Woods, Kristen Bell, Common and more. Additionally, since it was released in 2018, it was used to launch Will Smith's inaugural TikTok channel, was selected by Steph Curry as theme song to his life and Lebron James and the Steelers has featured the song across social media. Fox Sports and ESPN MLB also highlighted the viral hit for various promotions, and it was also featured during the NFC Offence Video and ???2020 (CHUANG2020) (Chinese Girl Band Competition)."
For more information on Andy Mineo, Lecrae and "Coming In Hot" go to www.reachrecords.com.