Style

|

July 15, 2015 03:14 EDT
'Amazing Grace' On Broadway – the Visually Stunning, Inspirational & Racial Reconciling Story of John Newton's Life [REVIEW]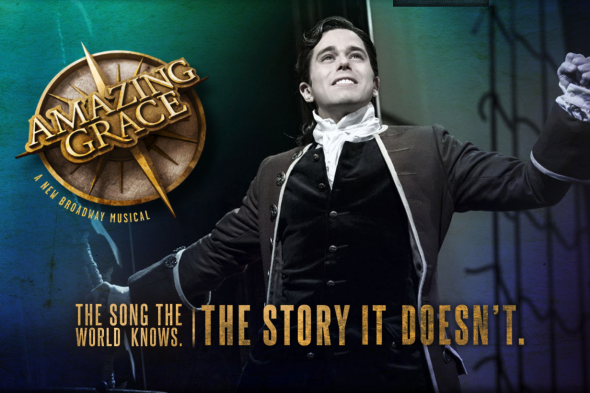 'Amazing Grace' on Broadway is an unforgettable experience that will wow the critics, captivate the crowd, and inspire people to pursue love and freedom despite racial tensions in the country. [WARNING SPOILERS BELOW]
BREATHEcast attended a showing of the new Broadway show concerning the life of British sailor and minister, John Newton. Newton is probably most famous for penning the legendary hymn "Amazing Grace" but his life tells the inspiring tale of an English sailor, turned slave trader, turned godly psalmist.
The show starts out with the chilling quote, "With his hands he enslaved thousands and with his words freed many more," speaking of Newton, his slave trading, and songwriting. It then proceeded to unveil the plot of the show, Newton a rebellious young man, in love with a beautiful girl who constantly encourages him to be a better man. He gets involved in slave trading while his love interest Mary, joins a rebel group to help abolish slavery. When confronted with the error of his ways he tells Mary, "This is the world we live in, we don't have to like it."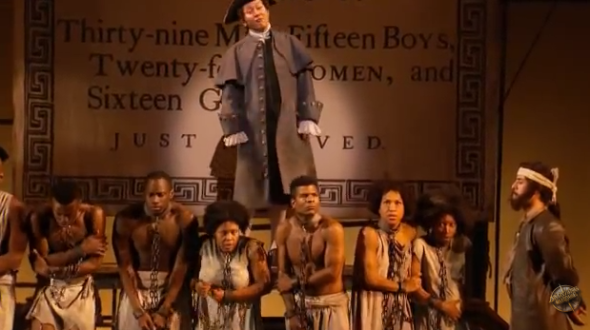 As the cast performed a song or two between scenes and the orchestra played to perfection, Newton's snobbish privileged attitude becomes a reflection of the life choices he makes and their outcome. Although encouraged to believe in God and use his musical gifts he refused and was eventually captured and sent to the Navy by his wealthy father who he did not have a great relationship with.
The action packed first act was filled with romance, drama, and ended with Newton and his slave mate Thomas being shipwrecked and falling into the ocean. The epic scene ends with Thomas rescuing Newton. The very creative special effects left the audience visually stunned and in anticipation for the next act.
After the intermission there is a change of location. Newton and Thomas are captured in Africa by an African princess, who also happens to be a slave trader herself. Back in England Mary is persuaded by the abolitionist group to cozy up to the major of the navy and gather intel, claiming that she, like queen Esther, was chosen for "such a time as this."
While she works her charm on the major, Mary gets word that the ship Newton was on was found wrecked and no survivors recovered. The horrible news compelled her to sing a song that is undoubtedly a BC favorite called, "Why God."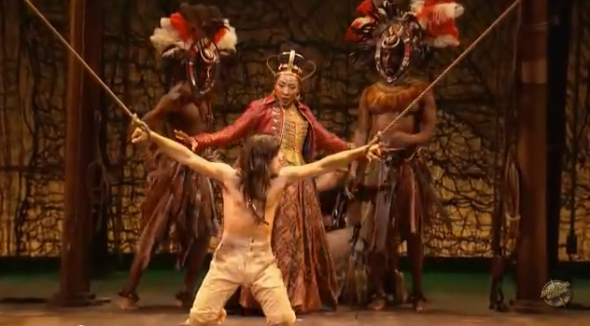 After being tortured in Africa, Newton finally strikes a deal with the African Princess to make more money slave trading and using his connections to do so. What Newton didn't know is that the princess was quite the businesswoman and had sent his father a ransom note for him. Although the father and son had a very contentious relationship, his dad, the captain, sets out to rescue his song and gain redemption. Right before the captain sets sail to rescue Newton a very relieved Mary hands him a note to give the love of her life.
In the meantime Newton gained status with the princess in Africa and even began a relationship with her. The prideful young man kicked back into full gear adapting to his new life and eventually he turned his back on his slave mate, the man that saved his life, and sent him off to be a slave in Barbados. The heartbreaking scene is capped off with a song sung by Thomas reminding Newton that he is just running from something bigger, God. The song was a sobering reminder to all those in attendance that regardless of how accomplished we become we will always be running until we find our way in God. The packed out theater roared with praise after that number.
As the scenes flashed back and forth from Africa to England, Mary planned to approach the prince with a plea for freedom for slaves. She gets discovered and greatly threatened. Back in Africa when Captain Newton arrives to rescue his son, the princess's evil plot is unfolded and he realizes she was just using him. A gunfight ensues as the captain tries to take Newton back home and the brave father and princess are both shot and eventually die.
Newton discovered Mary's letter in his dad's coat pocket and it encouraged him to turn to God. On his voyage back home another hurricane strikes their ship and he's on the brink of death yet again. Newton finally cried out to God for mercy and wakes up the next day alive. He and the crew gave glory to God for miraculously keeping the battered ship afloat and Newton then began his new life as a new man.
They subsequently head to every region in Barbados to rescue Thomas, his slave mate that he greatly betrayed. On his way, he freed all of the slaves he came in contact with. When he found Thomas he confessed his sins and testified of the Lord, claiming he could never repay what the Lord has done for him. That particular scene is one of the hardest as Newton realized the man he called his manservant, and knew since he was a child, was someone he actually never knew at all.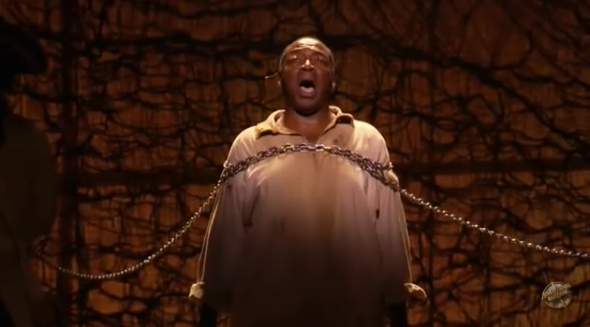 From that moment forward Newton vowed to change his ways and use his hands for good. Back in England Mary attended a Christmas ball as the guest singer for the prince but instead used the opportunity to plead her case against slavery. "You have called a child of God, less than human," she declared.
The play comes to a close as Newton barges in echoing to the prince what Mary has said. The prince listened got rid of the major of the navy who was supporting slavery and the rest is history.
As the compelling show came to an end we learn that Mary and Newton marry. He went on to pen over 200 songs and hymns one of which being the legendary Christian hymn "Amazing Grace," and in the final hurrah the entire cast victoriously sang the powerful tune and one by one people in the audience with smiles from cheek to cheek rise and join in, as if it was a Sunday morning worship service.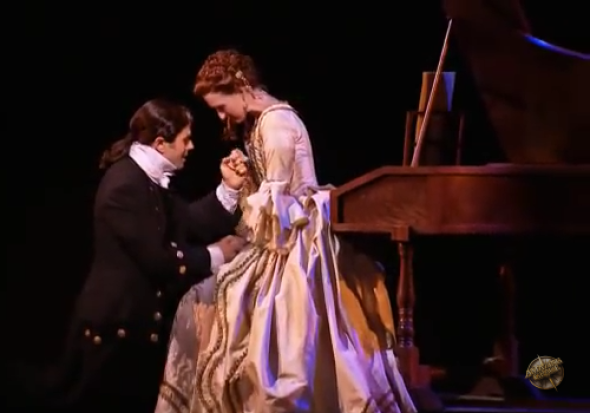 Overall 'Amazing Grace' on Broadway is a show that we would gladly recommend to anyone. It spans different cultures with its exploration of both the English and African styles of music and performance. The details in the costumes are extravagant and breathtaking. The acting allows the audience to go on this journey with Newton and it is a show with a rare voice not usually heard on Broadway. Its timely message can help resolve racial tension and inspire people to believe and hope in something and someone greater than themselves.
John Newton is played by Tony Award nominee Josh Young. To find out more information on 'Amazing Grace' see trailer below and visit amazinggracemusical.com