BC News

|

June 10, 2015 09:15 EDT
Addison Road Singer Jenny Simmons Takes Readers on the Scenic Route with 'The Road to Becoming' [BOOK REVIEW]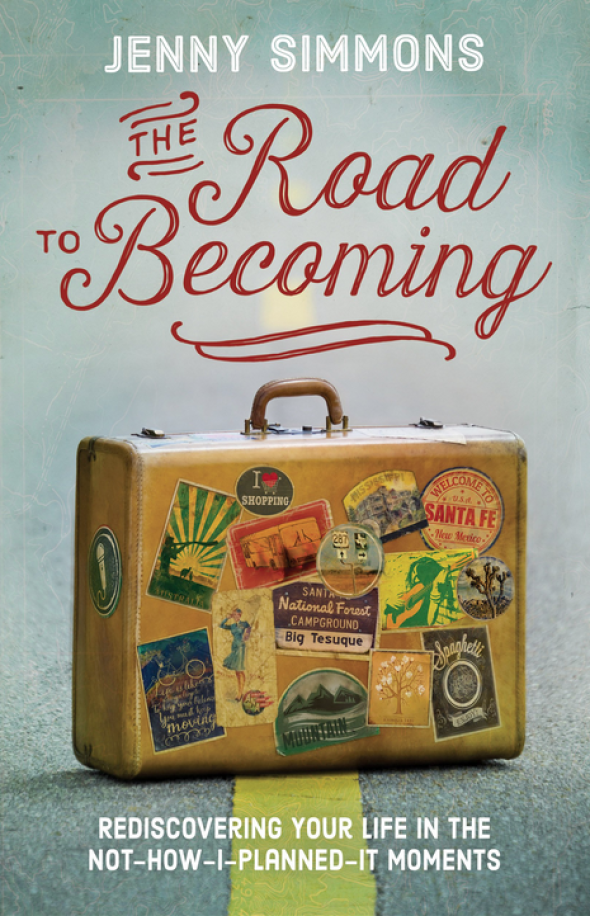 In 2010, it seemed like Jenny Simmon's career was going from strength to strength. Her band, Addison Road, had just released their second album, Stories, and it was a smash hit on Christian radio. But behind the scenes, Addison Road was in dire straits financially after suffering a calamitous string of material losses. At the end of the Stories tour, Jenny Simmons found herself at the end of the road when the group was forced to disband. In a new memoir, 'The Road to Becoming', Simmons details the circumstances that led to the dissolution of the beloved band, as well as the unexpected route her life has taken since.
Through reading her blog, listening to her songs, and now, reading this book, there is no doubt that Jenny Simmons possesses a rare talent for letting herself be exceptionally vulnerable. She acknowledges this, saying, "Sharing life in all its raw, honest, nitty-gritty is the only way I know how to be human." Her willingness to be so straight forward makes a story that might have seemed overfamiliar, easier to emphathize with. While the band's singles took off on Christian radio, the band itself was weathering a lightning storm of what some people might call bad luck. Their tour bus was stolen. Their back-up RV, borrowed from someone else, literally exploded.
When Addison Road returned home from the "longest and most successful" tour of their ten years playing music together, its members were arguing (amicably, Simmons insists) over who could quit the band first. Simmon's husband, Ryan, as well as Ryan Gregg and Richard Scott, all got "office jobs" to pay their bills. Jenny Simmons had given birth a year earlier to her daughter. Quite unexpectedly, she went from singing in front of thousands of people and living out of a van, to staying at home and being a full time stay-at-home mom, completely overnight and seemingly not at all of her own accord. She found herself wandering through craft stores, "buying unconscionable amounts of Modge-Podge", and asking herself what to do next.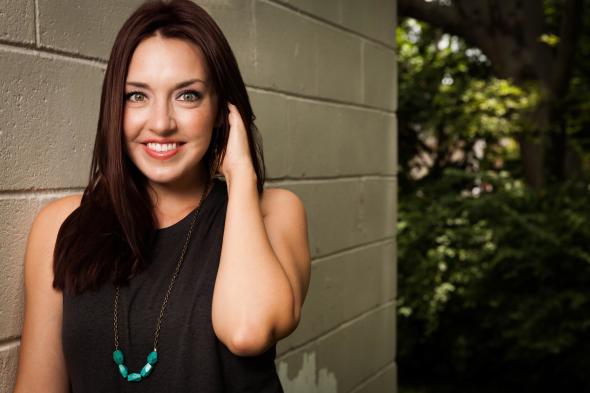 Designed to be equal parts personal anecdote and spiritual self-help book, 'The Road to Becoming' succeeds in taking readers along on Simmons' journey of discovery. Simmons is a natural storyteller, and it shows. Her prose is poignant and sincere. She curates the stories she chooses to share in Becoming so that she comes across both as an award-winning powerhouse singer and a relatable, anxiety-ridden mom. Her writing is easy, honest, and tempered with a self-deprecating wit that readers will fall in love with.
Each chapter attempts to address a critical piece of Simmons' process of letting go of the life she had always imagined. However, if Simmons' intention was to lead readers through her own process of "burying" and "lostness" so that they might emerge reconciled with the fact that "dreaming is complicated," this effort doesn't quite get them all the way there. Though it does read as an excellent memoir, the book offers little in the way of self-help. To borrow a road trip metaphor, it's a map of Simmons' own experience, not necessarily directions for someone else. With brief chapters, a disruptive chronology that jumps around quite a bit, and a repetitive rehashing of certain events, the issues raised in 'The Road to Becoming' are certainly not meant to read as having been resolved. It's most likely that Simmons continues to wrestle artistry, spirituality, identity, the "American dream", and all the in-between places where those things intersect. That's okay, but it sort of invalidates the book's promise of being a guidebook of sorts.
Hovering over the brief chapters of the memoir is the theme of money -- something rarely addressed in the artistic community, and almost never directly confronted in the Christian arts community. If a dream, supposedly God-ordained, becomes a financial disaster, what does that mean? Did we hear God wrong? Did God mean for that to happen? Simmons talks often of the story of Job, and expresses her continual longing for restoration. She explains that she had to accept that maybe her restoration wouldn't be financial; perhaps she will always struggle to pay the bills. This seems to fly against conventional American Christianity, and I would have loved to hear more about that. Instead, the thought is a fleeting one.
That being said, 'The Road to Becoming' is a book full of gorgeous writing, hilarious stories, and a beautiful individual whose true and honest voice comes through on every page. Though it may not always arrive at a clearly defined destination, it's still a road worth taking.