Trending News

|

November 14, 2016 05:56 EST
'Young Justice' Season 3 Release Date News: Warner Bros. Confirms Third Season Production Is Underway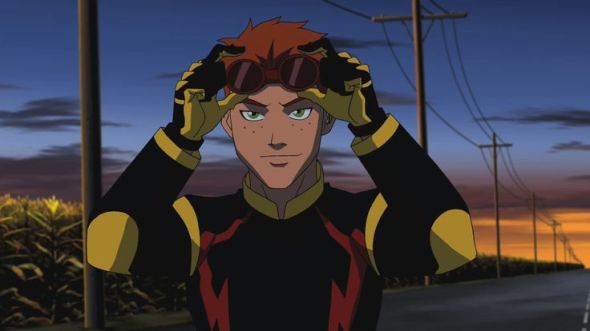 After years of waiting for the next installment of the series, fans of "Young Justice" finally have something to hold onto.
Warner Bros. Animation announced yesterday that the third season of "Young Justice" has already begun production. The official release from the studio states, "'Young Justice 3' promises new twists, turns and dangerous new threats for the team, but most importantly, the opportunity for fans to finally continue the adventures of some of their favorite superheroes."
While Warner Bros. Animation did not reveal when the new season will be released, the studio assured fans that more details will be revealed in the coming days.
In a separate statement Warner Bros. Animation and Warner Digital Series president Sam Register expressed his gratitude for the fans of the series who have always supported the show.
"The affection that fans have had for 'Young Justice,' and their rallying cry for more episodes, has always resonated with us. We are excited to bring the show back for this loyal fanbase and to provide an opportunity for new viewers to discover this excellent series," he said.
Brandon Vietti and Greg Weisman will reportedly be back as the producers of the new series.
The sophomore season of the series left several plot threads unsolved, including the fate of Kid Flash, Wally West, who ultimately gave up his own life for the greater good. Fans can expect season 3 to offer some closure on this storyline.
Fans can watch out for more updates on "Young Justice" season 3 on Warner Bros. Animation's new website, YJS3.com.