Trending News

|

March 28, 2016 02:34 EDT
'Vikings' Season 4 Episode 7 Spoilers, Preview: Bjorn and Queen Alsaug Overheat; Ragnar To See Visions?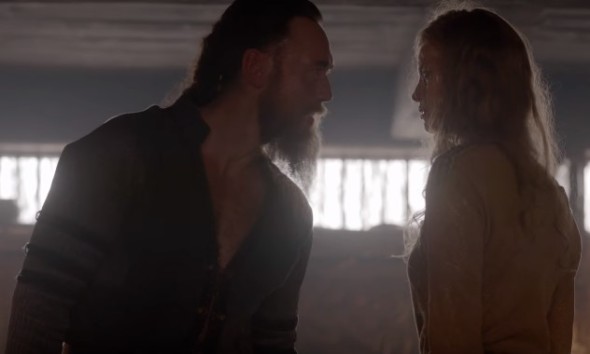 Bjorn's (Alexander Ludwigs) patience is becoming short while Ragnar (Travis Fimmel) is set to see some visions in "Vikings" season 4 episode 7. Also, tension is going to rise between Harbard (Kevin Duran) and Queen Alsaug (Alyssa Sutherland).
"Vikings" season 4 episode 7 is entitled "The Profit and the Loss." In a promo clip for the forthcoming episode, it is seen that Bjorn is complaining because they have been waiting for a long time for an offensive attack and he wants to know the decision, which puts people under pressure. In addition, Ragnar is also seeing stranger visions.
According to the synopsis on Hollywood Hills, the episode will feature England, with King Ecbert sawing his plans of getting the crown of Mercia. Meanwhile in Paris, Rollo's defense power is set to be challenged by a huge force coming from the Vikings' attack. Furthermore, episode 7 will see mysterious wanderer Harbard's come back to Kattlegat, which leads to a stir among the ladies.
"The Profit and the Loss" is also set to see a heated argument between Harbard and Queen Alsaug. According to the promo clip, Harbard tells Queen Alsaug not to try to possess him, which leads the latter to slap him. As per International Business Times, the queen could be jealous of how Harbard interacts with the other ladies in Kattegat, adding that not even Ragnar's dynamics with Yidu (Dianna Doan) could make her blood boil.
"Vikings" season 4 episode 7, "The Profit and the Loss," is set to air on Mar. 31 on The History Channel.
Watch the mid-season trailer for "Vikings" here.