Artists

|

March 23, 2016 06:31 CDT
V. Rose's Debut Album, 'Young Dangerous Heart,' Set For April 22 Release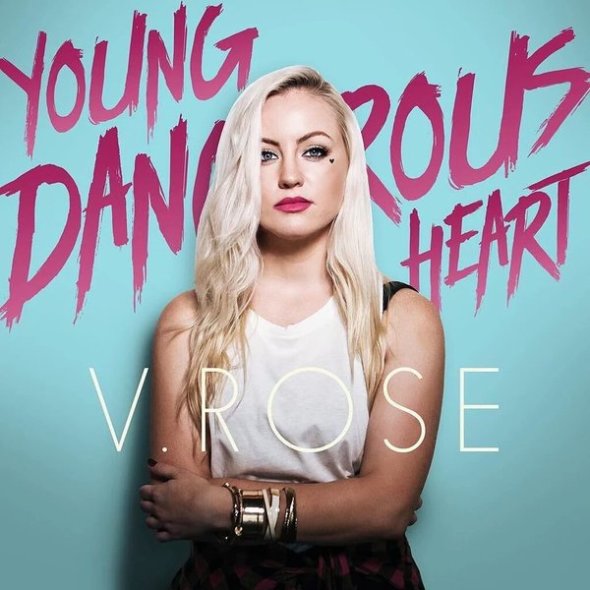 Listeners got a sample of what V. Rose has to offer as her song "Sinking Deep" has been getting significant radio airplay. Now fans can get hold of her debut album, "Young Dangerous Heart" which will release on Apr. 22.
V. Rose is the latest prodigy of InPop who explained in a press release that she takes inspiration out of her own experiences as she transformed from a teenager and into a young adult.
She explained, "You can grow into being a strong, confident person or an insecure and confused, all depending on whether you play it safe and try to make people happy or whether you can listen and follow God's voice in your heart. If you can do that, true joy is within reach."
The whole theme of V. Rose's debut album, "Young Dangerous Heart," reportedly revolves around forgiveness, the struggles of the younger generation, as well as the answer to all their nagging questions.
Meanwhile, fans have been raving about "Sinking Deep," which was not quite a surprise since she teamed up with Jason Derulo and Blanca for the track.
 "When I first heard it, it was like the song was waiting for me," says V.Rose. "I was struck by the purity and honesty in the lyric, zoning in on that moment where it's just you and God. Effortless and beautiful. And that's exactly what the recording was like. Just me and God."
Below is the complete tracklist for "Dangerous Heart" by V. Rose:
Take A Broken Heart feat. Derek Minor
If I Don't Have Love
Money$ On You feat. FLAME
I Love You So Much (ILYSM) feat. Trip Lee
Fairy Tale Ending
We're Girls feat. Angie Rose
Love Shaped Heart
Sinking Deep
Storms
Not Afraid of the Midnight
Emotionful
Bottom To The Top
Young Dangerous Heart
You can also follow V. Rose at Facebook and Twitter. More information about the album, "Young Dangerous Heart," can also be found at www.inpoprecords.com and www.vrosemusic.com.