Music

|

July 28, 2015 10:21 EDT
Trip Lee Releases 'Sweet Victory' Music Video off of 'Rise' Album; Rapper Illustrates Jesus' Death with a Car [WATCH HERE]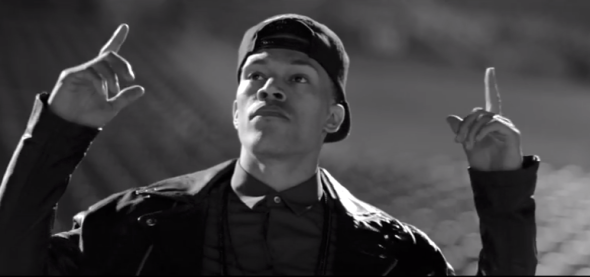 Christian rapper Trip Lee released a music video for his song "Sweet Victory" featuring Dimitri McDowell & Leah Smith off his latest album Rise, and the emcee uses the destruction of a car to illustrate the crucifixion of Jesus.

"Thanks for the love on the ?#"ŽSweetVictory? vid. I pray it's an encouragement to everyone going through trials. ICYMI: http://bit.ly/TripSweetVictory" Trip wrote on Facebook.

Watch the video below:



Trip Lee talked with BREATHEcast about what he thinks it means to live life, detailed his struggle with chronic fatigue syndrome, and shared the meaning behind his song about porn.

To go along with Rise, the Reach Records rapper wrote a book with the same name. 'Rise: Get Up and Live in God's Great Story'. In a sit down candid interview he addressed both the book and album.

Trip Lee's album Rise was named the No. 1 Gospel Album in the U.S., and it also debuted at No. 1 on the Billboard Gospel Album Chart upon release. During the interview he opened up about some of the tracks. Explaining the tracks "Lazarus," "All My Love"," and "Sweet Victory."

During the interview he also explains his struggle with his diagnosis of chronic fatigue syndrome, detailing his personal experience and how it has affected his young life up to this point.

Watch the BC Pulse interview Below:

Trip Lee's book can be ordered at Amazon here and the album here.