Trending News

|

October 03, 2014 06:55 EDT
'Transformers 5' Release Date, Spoilers, Cast News: Peter Cullen Hopes Michael Bay Directs Fifth Installment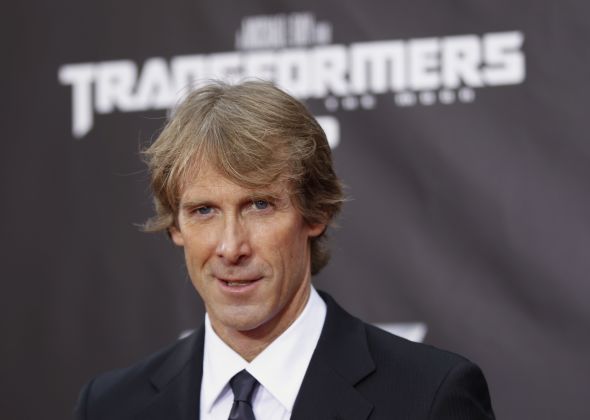 Michael Bay has made it clear that he is not willing to direct the next 'Transformers' installment in the franchise. However, just recently, Peter Cullen (voice of Optimus Prime), is hoping Bay will reconsider, as 'Transformers 5' is slated for a June 24, 2016 release.
Talking about Bay, Cullen said, "I have a great deal of respect for Bay. He generates a great deal of excitement and energy. He's really a hands-on director. My son is a stunt man and worked in Chicago doing a lot of the driving sequences ... he said he's a very, very diligent, hands-on guy."
It is worth noting here that Bay has directed all of the new 'Transformers' films since the start of the franchise, and in spite of the critics' views on the films, the commercial success of the franchise clearly indicates that he is truly fit to direct the next installment.
Cullen went on to say, "I would certainly miss him. I think he's brilliant, his mind is unbelievable. Michael if you're reading this, I hope you are coming back."
While the next 'Transformers' film is still a long ways away, it is still not known who will direct the next feature film showcasing humans fighting alongside the Autobots in their struggle against the Decepticons. If Cullen's hopes turn into a reality, maybe Bay would return to direct the next 'Transformers' film too.
The 'Transformers' movie franchise has been a commercial success in the dominion of Hollywood, always breaking box-office sales regardless of harsh criticisms from reviewers. Nevertheless, Michael Bay has said that he does not want to direct to fifth installment because he's busy with other projects.
Originally, Bay wanted to leave the 'Transformers' franchise soon after he completed work on 2011's 'Dark Of The Moon'. However, he was convinced to return for a fresh chapter in the series, which saw a brand new cast, including Mark Wahlberg.
On that note, actor Mark Wahlberg, who plays as the lead role in 'Age of Extinction', will also not be returning for a second 'Transformers' movie, as he prefers one-shot projects instead of doing sequels.