Trending News

|

March 24, 2016 10:45 EDT
'Transformers 5' Release Date, Latest News, Update: Film Has Two Plots? What We Know So Far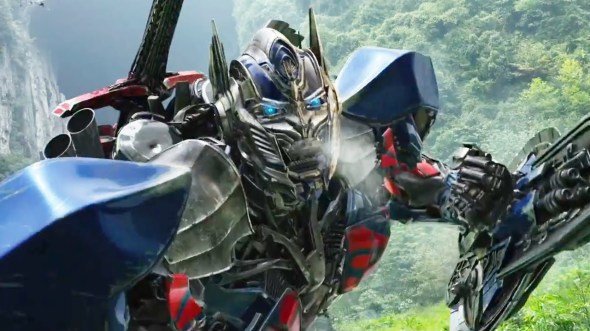 The hype about the upcoming film "Transformers 5" continues to rise as news about it can be found on various websites. The latest news revealed that there will be two plots for the film.
The plot is said to have two major storylines, notes IGN.  The first one will focus on Cade Yeager (Mark Wahlberg) on mortal lands while the second storyline will follow Optimus Prime's journey in search for his creators, the Quintessons. 
The principal photography for the "Age of Extinction" sequel will begin in Detroit, Michigan on May. According to Deadline, the production team had received great tax incentives in the location for the previous flicks so they have decided to shoot again on the same city.
Paramount Pictures Physical Production President Lee Rosenthal revealed in an interview the advantages of choosing Detroit as one of their primary locations. "Michigan has been so welcoming of Michael Bay and the Transformers movies over the years, and we are thrilled to be returning for this next incredible installment," he said.
On the other hand, aside from Mark Wahlberg who will be reprising his role on the action film, director Michael Bay stated that he will be returning on the director's chair but claimed that it would be his last "Transformers" film.
"I'm doing Transformers ... 5, is it? I've taken on a lot of work. ... It's fun to do a movie that 100 million people will see. But this is the last one," quoted from Rolling Stone.
I have to pass the reins to someone else. J.J. [Abrams] told me, 'You're the only guy that could do this.' But it's time to move on. One more." 
However, writers Akiva Goldsman and Robert Kirkman had left the team. According to Enstarz, the former will focus on writing the screenplay for other films. Meanwhile, Vine Report reported that the latter need to rest due to a delicate health condition.
For that, the team acquires the talents of "Black Hawk Down" writer Ken Nolan, and "Iron Man" scriptwriters Art Marcum and Matt Holloway. 
"Transformers 5" is expected to be released in 2017.