BC News

|

August 04, 2015 11:58 EDT
Thousand Foot Krutch Asks Fans to Pray for Bass Player Joel Bruyere; Musician Hospitalized with Collapsed Lung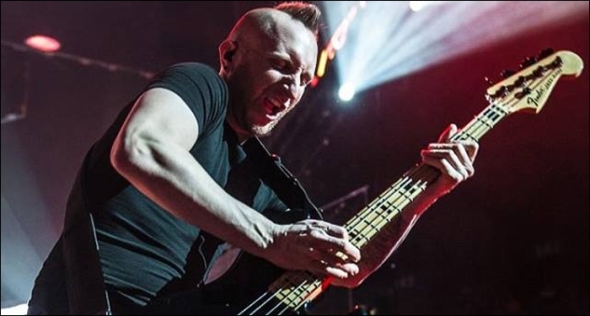 Christian rock band Thousand Foot Krutch is asking their fans to pray for bassist Joel Bruyere. The long time band member is in the hospital with a collapsed lung.
"Our bass player Joël is in the hospital right now with a torn/collapsed lung. They are looking to do surgery on it, but need the lung to improve first. Please join us in praying for Joël," the band posted on Facebook.
TFK also recently lost their merch manager Montana Billings a few weeks ago, according to NewReleaseToday. The band announced the news of Joel's ailment the same day as Montana's Nashville memorial service.
Recently Thousand Foot Krutch announced a very high profile show coming this Fall as they will rock out in NYC with superstar rock band Breaking Benjamin.
On September 19 at the Best Buy Theater the two bands will light up the stage fresh off B.B.'s return and new record, Dark Before Dawn.
To purchase tickets for the show click here.
Thousand Foot Krutch also scored two back-to-back Billboard Hard Rock No. 1 albums (2014's OXYGEN:INHALE, 2012's The End Is Where We Begin), nine Active Rock radio hits and 16 Christian radio No. 1 songs.