Trending News

|

April 06, 2015 04:45 EDT
'The Winds of Winter' Spoilers, News: George R.R Martin Posts Excerpt From Upcoming Novel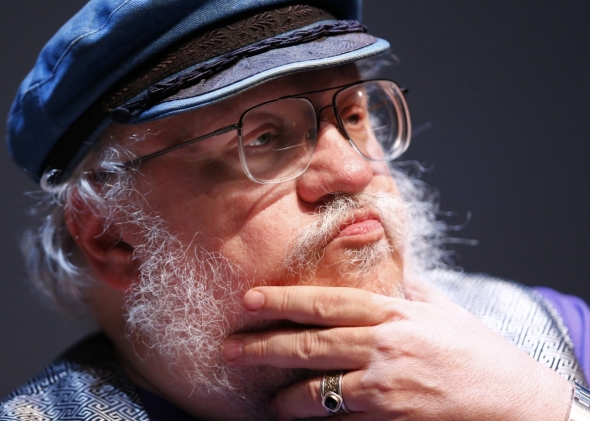 Even as George R.R. Martin continues to work on his highly anticipated novel "Winds of Winter," fans will be happy to know that the author has released the excerpt of the sixth volume of the award-winning novel series "A Song of Ice and Fire."
According to Christian Today, the good news is accompanied by a bad news. The book will not come out even in 2015, making the wait for the fans even longer. However, this seems to be a very well-known fact, considering the pace at which Martin writes his novels.
Very recently, Martin posted an excerpt from his upcoming book, 'The Winds of Winter' on his blog, which every fan would like to get a glimpse of. Without spoiling the essence of the 6,700-word excerpt posted by Martin, it can be safely said that that the cherished piece was written from the view point of Sansa Stark.
Throughout the chapter, Martin reminds his fans that Sansa Stark, the eldest daughter of House Stark, is masquerading as Alayne Stone. In fact, Sansa Stark is in the Eyrie along with Petyr Baelish and the ailing Arryn son, Lord Robert. At the end of the day, the excerpt is all about the deceptive ways of Sansa.
The extract from "The Winds of Winter" begins as follows:
"She was reading her little lord a tale of the Winged Knight when Mya Stone came knocking on the door of his bedchamber, clad in boots and riding leathers and smelling strongly of the stable."
"Mya had straw in her hair and a scowl on her face. That scowl comes of having Mychel Redfort near, Alayne knew."
As far as the publication of the entire book is concerned, Martin has yet to announce a precise release date. However, the author stated that he is enthusiastically working ardently to finish the novel at the earliest possible; as he considers that it is already quite late. In fact, Martin has also given up his script writing stint for 'Game of Thrones' Season 6 as well as other work with a view to concentrate on "The Winds of Winter."