TV

|

December 30, 2015 10:53 EST
'The Vampire Diaries' Season 7 Spoilers: The CW Announces Casting Calls; Damon Trapped Inside Phoenix Stone?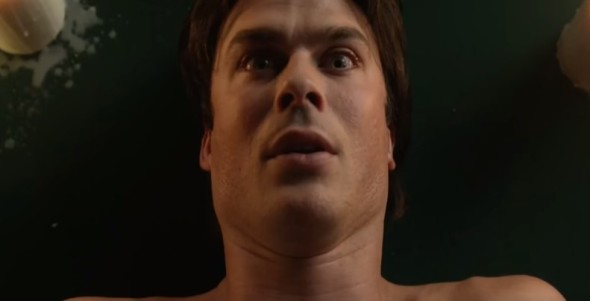 "The Vampire Diaries" crew are reportedly searching for background talents who could be part of the series for their filming in Georgia. Damon will also find himself in the Phoenix Stone in the series' season 7 episode 10.
The said filming for "The Vampire Diaries" season 7 will held by The CW on Jan. 12, 2016, according to Backstage. The network is looking for cast members who could play armory agents. There is no specific requirement for gender and ethncity; however, the network limited age requirement within 21 to 45 years old. Cast member applicants who are Cross-Fit types are preferred.
With regard to compensation, The CW will pay $60 per eight hours and overtime pay will be provided if the filming goes for more than eight hours. The deadline for application was not indicated.
In other news, "The Vampire Diaries" season 7 episode 10 will see Damon (Ian Somerhalder) trapped inside the Phoenix Stone upon waking up, according to Design & Trend. The publication added that his friend Bonnie (Kat Graham) will tell him that he had been dead for three months. On the other side, Stefan (Paul Wesley) is still under Julian's (Todd Lasance) possession.
"The Vampire Diaries" season 7 episode 10 will also see Caroline (Candice Accola) getting anxious about her boyfriend, according to a teaser trailer from The CW. In the trailer, Caroline also told Damon that if Julian torched Stefan's body, they could not get him back.
The trailer also saw Stefan alive; however, his body appeared to be possessed by somebody's soul. Damon was also seen shouting at Caroline in another sequence in the trailer. Damon told that none of the events was real, before staking the latter in the heart. After seeing what Damon had done to Caroline, Matt (Zach Roerig) came to the rescue.
The CW's "The Vampire Diaries" stars Somerhalder and Paul Wesley as vampire brothers possessing opposing traits and follows their adventures in the fictional locale of Mystic Falls.
"The Vampire Diaries" season 7 is set to return on Jan. 29, 2016 at 8 p.m. ET on The CW.