Artists

|

November 13, 2014 09:18 EST
The Rock & Worship Roadshow 2015 Tour Dates Announced; Lineup and Locations Set for February Start [TICKETS]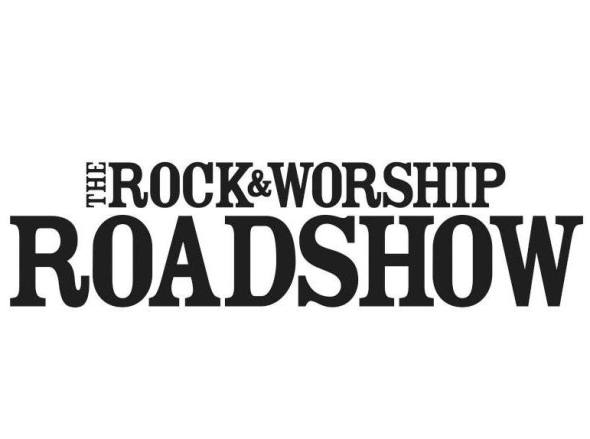 The 7th Annual Rock & Worship Roadshow presented by Compassion International has just released the official 2015 tour dates just days after announcing the tour's lineup. The events begin on February 18 in Dallas, TX, and the 23-date tour will run through March 29 and end in Bossier City, LA.
"The Rock and Worship Roadshow is excited to return to many of the tour's traditional tour stops plus several new cities in 2015," said Brian Seay, executive producer of the tour in a press release. "We are joining with talented artists and ministry partners to offer the entire family with a powerful night of music and ministry. Our goal is to provide an affordable concert experience for the whole family that not only entertains but also challenges us to live out our faith."
2015 ROCK & WORSHIP ROADSHOW TOUR DATES:
FEBRUARY 
18 - Dallas, TX* 
19 - Springfield, MO 
20 - Chattanooga, TN
21 - Mobile, AL
22 - Southaven, MS
26 - Indianapolis, IN
27 - Ypsilanti, MI
MARCH 
01 - Carbondale, IL
05 - Columbus, OH
06 - Pittsburgh, PA
07 - Louisville, KY
12 - Kent, WA (Seattle)
13 - Boise, ID
14 - Portland, OR
15 - Spokane, WA
19 - Sacramento, CA
20 - Fresno, CA
21 - Long Beach, CA
22 - Phoenix, AZ
26 - Colorado Springs, CO
27 - Lubbock, TX
28 - Houston, TX*
29 - Bossier City, LA
* Select dates will have alternate ticketing structure. Visit TheRoadshowTour.com for more details
MercyMe will headline the event and be joined by Crowder, Matt Maher, Jamie Grace, Tedashii, Group 1 Crew, introducing I Am They and Jon Guerra, and special guest speaker Shaun Groves.
We are so excited to be back on the Roadshow," shared Bart Millard, MercyMe's lead vocalist in a release, "We collectively knew as a band we needed to take the year off to give other artists the opportunity to be part of the tour, and Third Day and Skillet did an outstanding job headlining the 2014 run. MercyMe did promise the fans that we'd be back, and we cannot wait for it to begin."  
ABOUT THE ROCK & WORSHIP ROADSHOW:
2015's 7th Annual Rock & Worship Roadshow is again presented by Compassion International, the world's largest Christian child development organization serving more than 1.4 million children.
Headlining 2015's Roadshow are tour founders MercyMe who will be joined by Crowder, Matt Maher, Jamie Grace, Tedashii and Group 1 Crew. Being introduced on the tour are newcomer artists I Am They and Jon Guerra. Shaun Groves will appear as the tour's guest speaker.
General admission will be $10 per person at the door. A VIP ticket will also be available for $50 per person and will include a Q&A with select artists, early entrance for premium seating, an exclusive tour t-shirt, a VIP laminate and more. Since The Rock & Worship Roadshow first kicked off in 2009, the tour has performed more than 150 shows to an audience of 1.2 million. According to Pollstar in 2012, the hugely popular tour was named one of their Top 50 Tours for Mid-Year. For the latest tour information, check out the tour site TheRoadshowTour.com.
ABOUT COMPASSION INTERNATIONAL: 
Compassion International is the world's leading authority in holistic child development through sponsorship. Compassion revolutionized the fight against global poverty by working exclusively with the Church to develop children out of poverty to become responsible, fulfilled Christian adults. It is the only child sponsorship program to be validated through independent, empirical research. Compassion partners with more than 6,500 Christian churches in 26 countries to release over 1.4 million babies, children and students from poverty in Jesus' name. Compassion has been awarded the highest rating for financial stewardship and transparency for 13 consecutive years by Charity Navigator, America's largest charity evaluator. For more information on the ministry, visit compassion.com or follow them on twitter at @compassion.