Trending News

|

January 06, 2015 12:42 EST
'The Legend of Korra' Netflix Series News: Fans Start Petition to Bring Show to Streaming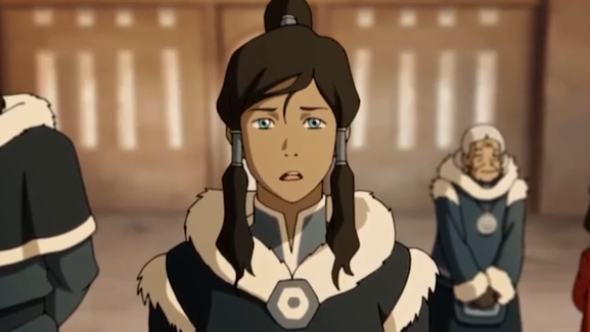 Recently, fans of the animated series, 'The Legend of Korra', started a petition to bring the show to Netflix.

For those that are unfamiliar, the series aired its final episode on December 19, 2014. However, fans are still having a hard time moving on from the series. A resident from the U.K named Josh Booth created a petition on Change.org to bring the show to Netflix.
Part of the petition reads: "I, and thousands have others, have supported the campaign to have Netflix buy the rights to the Avatar franchise. We ask that Netflix attempts to acquire the right to not only have episodes of Avatar: The Last Airbender and The Legend of Korra available on Netflix to watch, but also that the original creators return to make more episodes set in the Avatar universe."
Booth wants Netflix to feature 'Legend Of Korra' and requests that the show creators Bryan Konietzko and Michael Dante DiMartino continue to handle it. The petition posted on December 28, has gained 1,400 signatures thus far.
'The Legend of Korra' has a solid fan base and delivered a dramatic final episode. The show used 2D animation with a hint of CGI. Aside from the fight scenes and the usual battles, the series showcases topics such as gender equality, terrorism, and war.
Other than that, the show has an outstanding soundtrack. The jazz tunes make the viewers truely feel the ambiance of the show.
Beyond that, fans of the series have also grown fond of all the characters they've encountered while watching the show. Keen viewers notice taht the protagonist, Korra, evolves throughout the series. She started as a stubborn teenager, but eventually became a matured young woman.
Aside from Korra, the animated series features strong women in the forefront. The last scene which featured Korra and Asami gained controversy since they stared at each other and held hands as the episode ended. Creator Mike Di Martino finally revealed the meaning of the last scene.
"Our intention with the last scene was to make it as clear as possible that yes, Korra and Asami have romantic feelings for each other. The moment where they enter the spirit portal symbolizes their evolution from being friends to being a couple," Di Martino said.
For fans who are still waiting for the update on the Netflix petition, they can watch 'The Legend of Korra' again on the site Korra Spirit.