Trending News

|

March 11, 2016 11:28 EST
'The Affair' Season 3 News: Next Season In The Works, Maura Tierney Leaks Different Storyline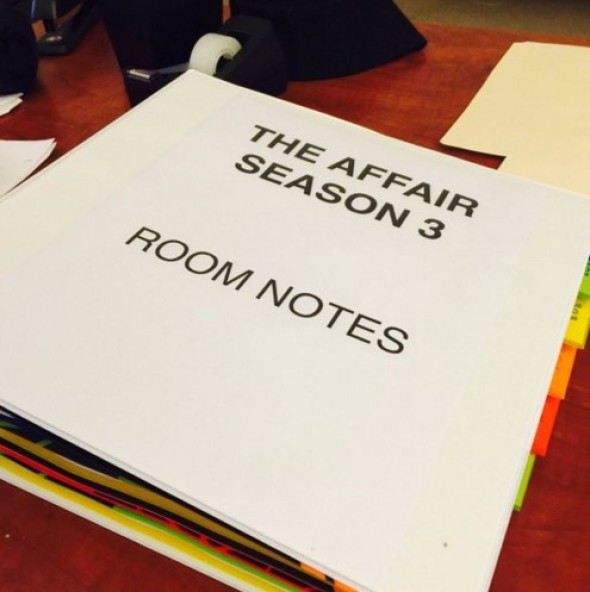 In line with "The Affair" season 3, it has been revealed that showrunner Sarah Treem is working on the series' future episodes. Also, Maura Tierney talks about what is in store for fans in the upcoming season.
According to Enstarz, it seems that the progress of the "The Affair" season 3 is smooth sailing. On Mar. 9, Treem tweeted a photo on her official account. The photo shows room notes for "The Affair" season 3, which is placed in a binder. She also wrote that she could not believe that they were in season 3 already.
"The Affair" lead actress Tierney, who plays Helen in the series, also shared her thoughts about the show's upcoming third season. In her interview with Variety, Tierney teased that things would not be the same as they were before. She said that it was very, very different from this year and she thought it would be great TV. The actress added that she thought it would be really fun.
Tierney also mentioned what to expect from her character. According to the actress, fans would be seeing Helen cope with a number of stressors in "The Affair" season 3, such as a drunkard and cheating husband, along with some events related to Scotty's murder. By dealing with these kinds of dilemma, it is assumed that these would help mold Helen into a better and stronger woman.
In the same interview, Tierney said that she thought of Helen as a woman struggling to handle a very difficult situation, adding that she did not know how to gracefully handle all the bad stuff. She also said that Helen was consciously trying to be graceful, which added to showing a lot of integrity if one could handle tough times with a certain amount of equanimity.
"The Affair" left fans with season 2 episode 12, entitled "212." Aired on Dec. 20, 2015, the episode saw the events set in motion a long time ago come to their end. The episode also served as the season finale.
"The Affair" season 3 is set to premiere in fall.
Watch Tierney as Helen Solloway here.