Inspirations

|

February 27, 2014 03:28 EST
Former Porn Star Turned Christian, Teresa Carey, Changed After Holy Encounter, 'I Was Face to Face with Jesus, He Had Fire in His Eyes that Burnt Straight Through My Soul'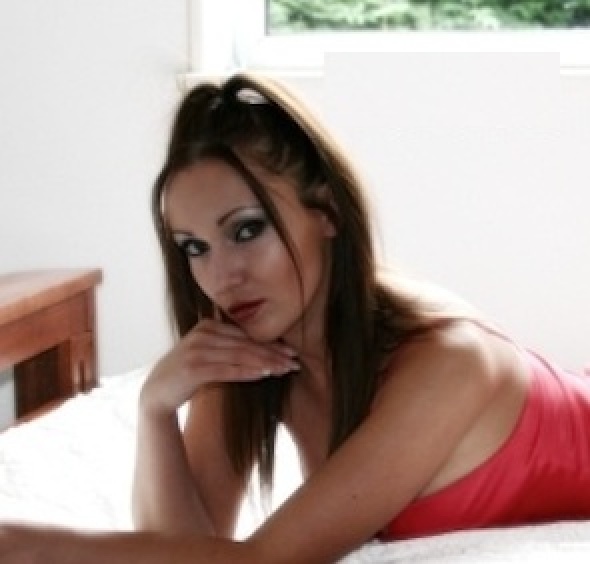 Former-pornographic film star Teresa Carey spent most of her adult life appearing in X-rated films but after having an encounter with Jesus himself the Glamour girl turned pornography star gave it all up and is now a Christian author and speaker.
The British-born "model" made a fortune posing for Playboy magazine but now Carey spends her days sharing her testimony with universities and studying the bible. Wherever she speaks she hangs signs that read "Porn Again Christian" or "50 Shades of Grace."
Carey tells Vice.com that she is happy she turned her back on the sex industry.
"No little girl wants to be a porn star. No little girl grows up saying, 'I want to be used in that way.' Girls are enticed by the modeling side of it," she said.
In an older interview with SWNS Carey expounded on her life style from then until now. "At the time it felt like I was living the dream. It was the kind of lifestyle that girls today dream about." She said, Adding, "Men loved me and I had legions of fans but every time I was at work I just kept thinking, 'I'm not happy with myself for doing this'. I was battling in my mind for so long."
Carey entered the porn industry when she was 17 after she flew to America because of a beauty pageant she won. Several years later In December of 2009 after years of feeling the tug from God an experience with Jesus himself help her give up the life of pornography for good.
"I was face to face with Jesus. He had fire in his eyes that burnt straight through my soul. But it was a fire of love, of burning love, not of condemnation," she told Vice.
In another interview she said, "I was meditating and suddenly a voice called out 'If you bring your life in line with what I have in store for you I will lead you down the garden path.'" she told SWNA, going on to say, "I knew there and then that my life had to take a different direction, I never stripped off again after that day."
Adding, "After that I felt instant joy. I contacted everyone that I worked with to say that I wasn't working anymore and explained why. They all wished me luck and they probably thought I was a mad woman. Then I deleted the numbers and decided I didn't ever want to go back."
Today she is a successful Christian author and has released two books, 'God's Plan for My Life - What is it?' and a book of hymns called 'Rhapsody! In The Name Of Jesus!'
The successful author tells Vice the message God wants her to tell people is, "you are not condemned, no matter how bad you think you have lived your life, he is able to take you out of it and lead you into better things."
After years of making lesbian films Carey's view on homosexuality drastically changed. "For years, I thought there was nothing wrong with homosexuality. God gives us free will, so he loves a gay person as much as he loves a straight person. But he puts guidelines in for our own protection. He puts them there because, if the whole world became gay, it would be detrimental to life," she told Vice.
She continued, "God doesn't want his children to feel condemned or pressured. Gay people are going to have a hard time, and God doesn't want that. I'm not for homosexuality; I'm certainly not for it."