Trending News

|

April 29, 2016 02:37 EDT
'Steven Universe' Season 3 Premiere Date, News, Spoilers: Malachite, Yellow Diamond Return; Musical Season 3 Starts This Month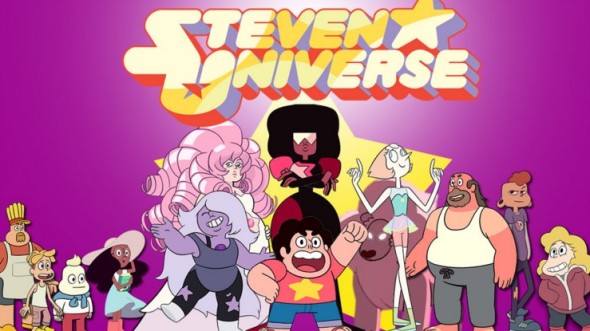 Malachite is set to come back in a four-week event in "Steven Universe" season 3. Also, it is rumored that the third season of the hit television series is going to be musical and it is set to hit televisions in the second week of May.
With Malachite's return, Steven and the Gems are set to face his fury in "Steven Universe" season 3. According to Christian Post, Malachite is an evil fusion gem; he is the product of the fusion between the villain Jasper and Lapis Lazuli.
As per the publication, Lapis Lazuli managed to overpower Malachite and with immense strength, the gem imprisoned Jasper in the waters of the sea. The evil gem managed to escape and is set to return, bringing a threat that she would tear her enemies apart.
In order to defeat Malachite, Steven and gems Amethyst, Peridot, Garnet, and Pearl must work hand in hand. It is assumed that the evil gem's return would pose a challenge to the Crystal Gems, as another villain in the form of Yellow Diamond, is also around to wreck havoc everything.
Yellow Diamond is confirmed to appear and become one of Steven's villains in the series, particularly in the episode entitled "Hit the Diamond," according to Parent Herald. As per the publication, the villain's arrival has been rumored by fans following Peridot's betrayal in previous "Steven Universe" episodes.
"Steven Universe" season 3 is also set to have a musical nature, according to Christian Post. In a statement (via the publication), series creator Rebecca Sugar said that there was a scene with tap dancing and when one heard it, it was actually Shelby dancing. Thus, music is not the only art involved in the series, but also dancing.
In an interview with Movie Pilot, Sugar also said that they would usually write premises and outlines of the songs so they usually planned for it in an episode. They would have the broad strokes of in the course of the song and they had to learn things and start out feeling a certain way.
Overall, "Steven Universe" season 3 is set to air on May 12 on Cartoon Network.