Trending News

|

March 16, 2016 05:30 EDT
'Steven Universe' Season 2 Spoilers: Steven, Crystal Fight New Supervillain; Peridot Develops Friendship With Lapis?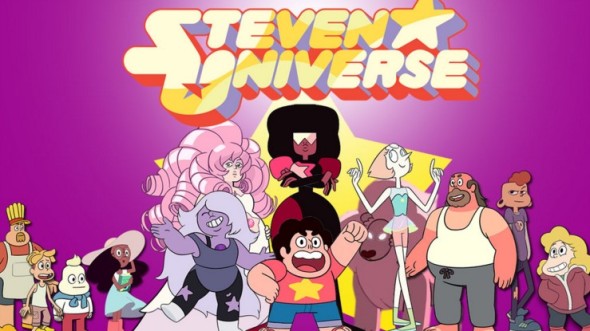 Steven and Crystal Gems are set to face off with Yellow Diamond, Peridot, and Lapis Lazuli in "Steven Universe" season 2. Also, there are talks saying that the latter two will become best friends in the season.
According to Movie News Guide, a new supervillain named Yellow Diamond is set to appear in the second season of "Steven Universe." As per the publication, the super villain is linked with The Great Diamond Authority and shares an evident hatred for Earth and organic life-forms. In fact, this quality has been revealed in the episode entitled "Message Received."
Yellow Diamond also reportedly got rid of Peridot, one of her best warriors, from her arsenal, when the soldier attempted to reason with her about the living planet. This suggests that the loss of Peridot from her group had just made her team vulnerable from other creatures or enemies.
Previous episodes also saw Steven and the Crystal Gems nearly defeat Yellow Diamond's cluster, which left the supervillain with no choice but to head to earth. As per recent reports, this leads Steven, the gems, and Yellow Diamond to cross their paths, which has been assumed in the earlier story arcs of "Steven Universe" season 2.
According to Parent Herald, Peridot and Lapis Lazuli are set to become friends in "Steven Universe" season 2. The latter saved Peridot and Steven with her extraordinary abilities; thus, fans are now speculating that the show's second season would center on a developing bond between the two characters. Rumors revealed that the events would take place in a episode entitled "Barn Mates."
With "Steven Universe" set to hit the small screen soon, exact details on the cartoon series' release date is yet to be revealed.
Watch the "Steven Universe" season 2 clip here.