Families

|

February 03, 2015 12:15 EST
Singer Plumb Explains Why She Harshly Judged Christian Music & Didn't Listen to It, 'I'm Cooler…I'm Better' [VIDEO INTERVIEW]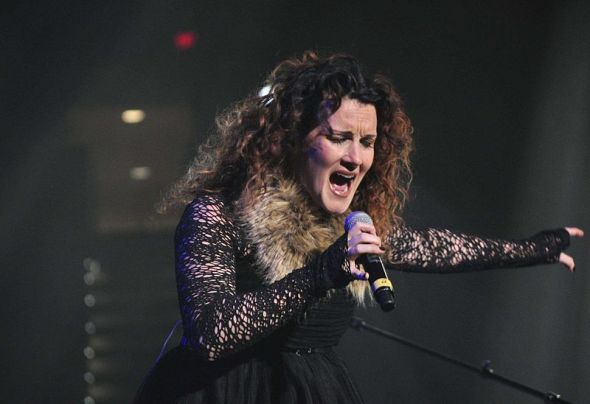 Rock/Pop singer Plumb sits down with BREATHEcast for an episode of BC Pulse to talk about her book, upcoming album and her once negative attitude against Christian music and why it has changed.
Tiffany Lee popularly known as Plumb lived through restoration after struggling with a broken marriage and the singer says it was that that changed her once negative outlook towards the industry that she is such a big part of. Although when you throw on a Plumb CD what you hear are lyrics sung to and about God she had a hard time appreciating Christian music.
"Early '20s is when I got signed to a Christian deal, and although I was Christian I was signed as a Christian that would go pop," Plumb said and that is why she did not value the Christian genre for what it is. "I kinda entered the music scene with this understanding that although I'm a Christian I will probably more or less be in the mainstream."
Her label mates Jars of Clay has a very successful cross over career and her label groomed her to do likewise.
"That expectation was there from the get go and without being intentional little by little I developed a superiority complex in the Christian music clique," she went on to say, "I felt like 'I'm cooler than Christian music, I'm better than Christian music, my music is so much deeper'. I was really judgmental about Christian music and didn't listen to it very much, didn't enjoy very much of it, and I had an ego."
Plumb explained that her motto early on was that fame and fortune are fleeting and was not in it for the money but confessed, "I cared about being famous, I cared about being wealthy. In all reality I secretly wanted a big huge house and status."
The mother of three had a change of heart when her life was brought to a standstill.
"Fast forwarded my husband and I are separated and I'm feeling helpless for the first time and I was in my kitchen and Aaron Shust came on the radio, 'My hope is in you, all the day long, I wont be shaken by drought or storm'." She said, "My knees buckled... and just wept and wept and wept."
"I couldn't breathe I needed hope so bad and when I heard him singing about hope it was like oxygen to my lungs," Plumb stated, "I couldn't get enough of it so I wanted it on 24/7 in house and in the car. I was humbled at the same time because I've been a part of this industry that gives hope to people who feel hopeless"
Plumb explained that her painful reality check has really changed things for her and is gearing up to release a follow up album about the restoration of her marriage called Exhale.
For more information visit plumbmusic.net
Watch the full interview with BREATHEcast below: