Inspirations

|

December 16, 2014 02:29 EST
Selena Gomez Revealed She Listened to Hillsong's 'Oceans' Before Hitting the Stage for Emotional AMA Performance [WATCH HERE]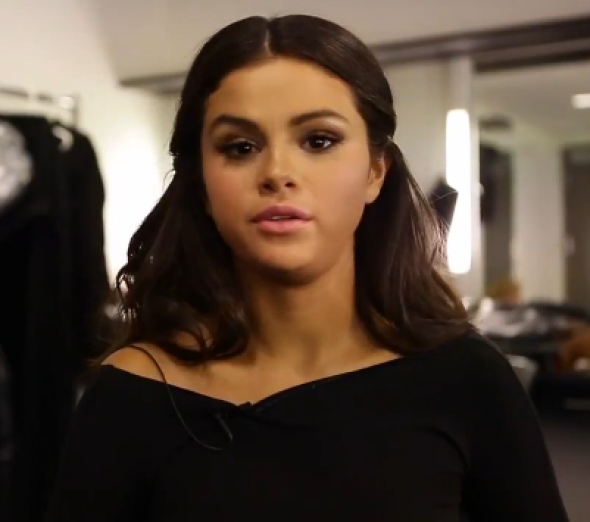 Selena Gomez made headlines after her emotional American Music Awards performance in November for thanking "Jesus" and in a new intimate behind the scenes video taken before the show, she talks about all the events that led up to the performance.
Gomez was really emotional during her video diary as she walks her fans step by step through her powerful performance. She revealed that before her performance, in order for her to get to a place where she was vulnerable, she listened to Hillsong United.
"I listened to one of my favorite worship songs and it's called 'Oceans'," Gomez said and b-roll footage of her listening to the song and crying is shown.
In the video diary, Gomez is also seen praying before the show, someone leads the prayer in "Jesus name."
After much controversy between Gomez and her on-again/off-again relationship with Justin Bieber, the young starlet has been making it a point lately to be more vocal about her faith.
Before the couple's latest split, they were reportedly seen attending Bible study and church services together. Nonetheless, Gomez took to social media with a post that alludes she is single again. If that is the case she appears to be leaning on Jesus to help her through.
"Sometimes we think we aren't good enough. But then I realize when I think I'm alone I have God," Gomez tweeted last month, "We have to learn the hard way sometimes."
She also recently posted a picture of herself reading the Bible on Instagram. Bieber likewise is always taking to social media to share his faith, and the singer reportedly attended a Christian retreat. Although the two cannot figure out what they want for their relationship together, they appear to draw strength from their Christian faith.
Watch the Gomez' complete video diary below: