Trending News

|

September 16, 2014 09:54 EDT
Samsung Gear S Release Date, Specs: Smartwatch Makes Phone Calls, Launching October 2014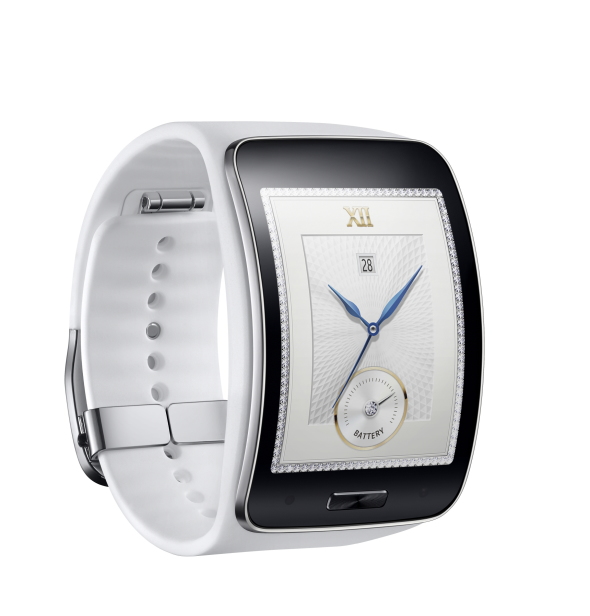 Samsung has confirmed that it will release the Samsung Gear S, previously called Samsung Gear Solo, in October, which is the first smartwatch that will allow the users to make phone calls from their wrists.
Making the announcement on Aug. 28, Samsung Electronics (IT and Mobile Communications) CEO and head, JK Shin said, "Samsung is leading this exciting and rapidly developing wearable category through progressive innovation."
He added, "The Samsung Gear S redefines the idea of the smart wearable and the culture of mobile communication. It will let consumers live a truly connected life anywhere, anytime."
In fact, the Korean company has branded Samsung Gear S as a phone inside a watch, as it supports both data transfer as well as voice calling. Samsung is actually trying to target outdoor and sporting enthusiasts, who want to remain connected, but also don't want to carry a phone everywhere.
The Gear S smartwatch is packed with a heart-rate sensor and a 300mAh Li-ion battery which can keep the device powered for roughly two days. According to PC Advisor, the device will come with turn-by-turn navigation which is powered by the pre-installed HERE Maps from Nokia. In addition Samsung Gear S will also have a UV sensor. The device is water and dust resistant and incorporates an IP67 certification plus S Voice.
The smartwatch will run Samsung's Tizen operating system. It will have 4GB internal memory, 512MB of RAM and a dual-core 1.0 GHz processor. The other features of Samsung Gear S include a barometer, a gyroscope, a compass, in addition to an in-built accelerometer.
The Samsung Gear S can work independently from a smartphone and comes with GPS, USB 2.0, Bluetooth 4.1 in addition to 2G and 3G and wireless connectivity. While the 2G connectivity of Samsung Gear S is over the 900/1800MHz or 850/1900MHz frequencies, the 3G connectivity of the smartwatch is over the 850/1900MHz or 900/2100 MHz frequencies.
This smartwatch is multi-functional. It incorporates Nike+Running and Samsung's S Health platforms, which come with weather and news apps as well. The gallery of this smartwatch can also be used as a music player. While the Gear S follows a rectangular design, it is speculated that Samsung is also working on a rounded display version.