Trending News

|

April 17, 2015 11:59 EDT
Samsung Galaxy Tab S2 Release Date & Specs Rumors: Launch Approaching as Device is Tested in India?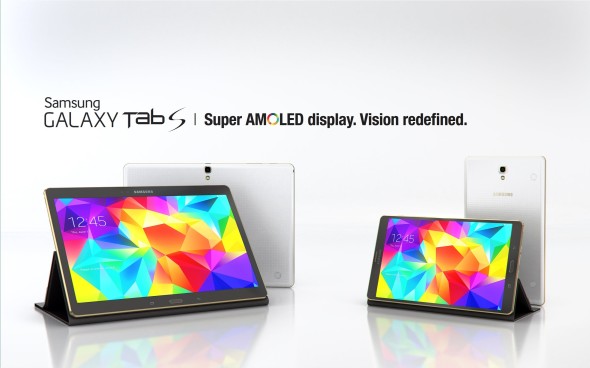 The upcoming flagship tablet 'Samsung Galaxy Tab S2' is currently rumored to have launched in India for testing and evaluation, which means that an official release date could be drawing near.
Leaked information was seen when import and export items from South Korea to India had been recorded on the website, Zauba. This could mean that the said tablet would be under a certain process, possibly for test-running and evaluation of the specifications.
The new Samsung tablet is said to taunt the features of Apple's iPad Air 2 emphasizing on the size. According to speculations, S2 will have an ultra slim design slate with good battery power. It will be rocking a 6.1 mm thickness for a possible 8-inch model weighing at 260g and 9.7 inch model weighing at 40g.
What puts it above the bar as well is the SUPER AMOLED display which will give vivid images and animation on the S2. Although it would seem like the resolutions have gone down to 2048 x 1536 pixels from 2560 x 1600 pixels, which is latest on most of Samsung Galaxy's tablet. But this doesn't make much of a difference, according to Sammobile.
An insider had reported to Sammobile that the device will contain an Exynos 5433 processor and could be upgraded because the current Android operating system for it would be Android 5.0.2 initially. It will have 3 GB worth of RAM and 32 GB expandable storage up to 128 GB through microSD slot. Battery life is 3,580 mAH and 5,870 mAH but could still according to further evaluation of the specs. Both S2's will have an 8MP rear camera and 2.1 MP front one.
The tech insider for Sammobile did not leave out the detail that both models may sport a metallic design. However, information on whether the frame or back case would be metallic was not answered.
According to The Latino Post, Samsung Galaxy Tab S2 may be out during the summer of this year following a trend for the release of previous Samsung Tablets. The original Samsung Galaxy was released in June 2014 and the S2 may follow suit this time.