Trending News

|

July 24, 2015 01:32 EDT
Samsung Galaxy S7 Rumors and Release Date: New Device Ahead of Schedule; May be Launched in Early 2016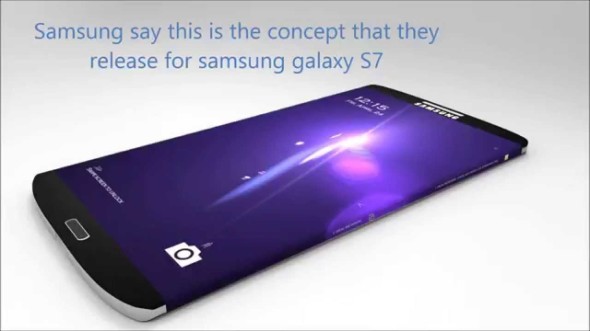 Although the Samsung Galaxy S6 has been launched only a few months back, the South Korean tech giant may already be working on its successor, the Samsung Galaxy S7. At least, the device may be in its planning stage, reports Tech Radar.
According to Latin Post, the Galaxy S6 is certainly an impressive smartphone, but there is always room for further improvements. It speculates that the Galaxy S7 may possibly be getting one of the best screens available on a smartphone, perhaps even better compared to a 4K display, maybe 8K.
The report further states that provided the South Korean tech firm desires to ulilize the advantage of their recent entry into the virtual reality sector, they could certainly do better with an improved screen for the upcoming Galaxy S7. As the Samsung Gear VR is basically a headset that can be connected to Samsung smartphones, Samsung would do better if it incorporated an ultra sharp screen for the purported handset, provided the Galaxy S7 wants to use the Gear VR.
Fingerprint sensors have been found on most recent smartphones, but an even more secure unique identifier is out there. This could be the first time that Samsung is able to include an iris scanner. This would require at least one advanced front-facing camera. With an iris scanner, Galaxy S7 owners could point the phone at their eyes and unlock it.
The soon-to-be released Samsung Galaxy S6 Edge will come with curved edges on its screen. It is expected that the Galaxy S7 may also come with similar curved edges on both sides of the display. The curved edges on both sides would display notifications.
In addition, the Galaxy S7 may offer an excellent audio experience. The Galaxy S7 is expected to have bass-heavy speakers on the top as well as the bottom of the device.
At the same time, Samsung be exploring ways to improve the battery life of the upcoming Galaxy S7. As the device may come with a larger battery, it could mean that some internal components of the device will be sacrificed for the battery.
According to a latest rumor in the South Korean website Newsis (in Korean), the Galaxy S7 is way ahead of schedule, up to three months ahead of its normal cycle. In other words, Samsung wants to push this device along very quickly so that they can test and then release it at the earliest.
Although the device may be ahead of schedule, it is unlikely that Samsung will release another Galaxy S device in 2015. However, it could certainly happen in early 2016.