Good Talks

|

August 11, 2014 04:24 EDT
Reality Star Rebecca Crews Talks Upcoming Jazz/Inspirational Album and Overcoming Husband Terry Crews' Infidelity (VIDEO Interview)
Breathecast caught up with Rebecca King Crews as she made her rounds in New York City and discussed her upcoming album, being a Christian in a mainstream industry, and getting through a difficult time in her marriage when her husband, Comedian/Actor Terry Crews confessed that he was unfaithful.
Crews released her debut single "Can I Stay," July 8, and said the song serves as a dedication to "the Lord" about how he makes her feel.
The actress/musician/pastor said her forth coming album will be "secular, inspirational." She acknowledged that she has not picked an album title yet because "there are a couple of songs that are my favorite," she said, so she's "debating on which to choose.
When asked what to expect of the album, Crews answered, "basically my life is all over this album."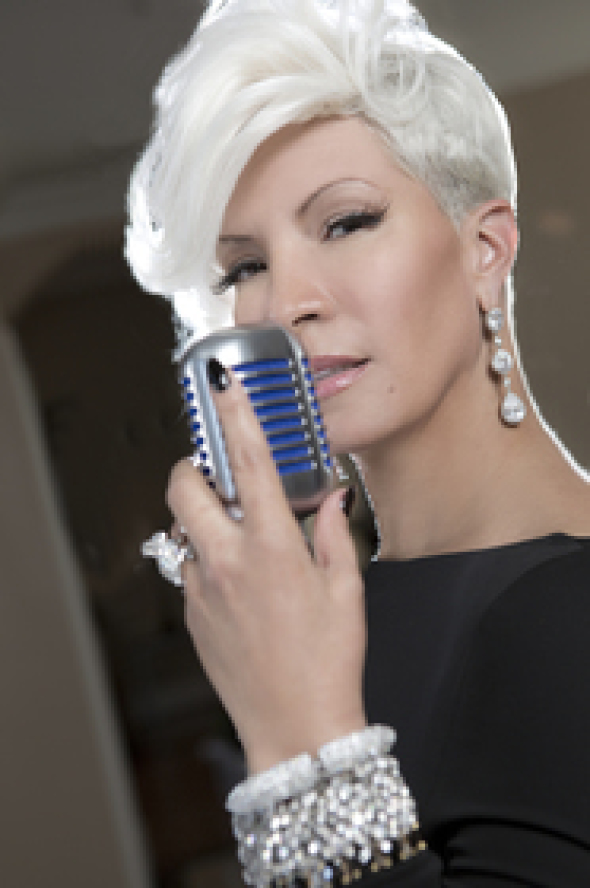 Crews admitted that for many years she stayed home raising her five children, but is now receiving help from a nanny, "I have a lot of help; Rebecca King Crews does not do it by herself," she said unashamed, "It's a team effort."
Crews and her husband, 'The Expendables' actor Terry, have been very open on their hit reality TV show 'The Family Crews,' and she just as transparently shared with BreatheCast, her husband's porn addiction that led to infidelity. "Initially I wasn't very supportive," Crews said.
She first realized something was wrong with her husband because she felt a distance between the two. Calling him out on his different behavior made him confess, "He was dealing with...the burden of the shame of what he was dealing with, and that was a pornography addiction."
"It was very devastating for me because it had been going on a long time and it had been kept from me," she admitted, "and then he was unfaithful to me in the process."
Crews maturely discussed the different time in her life and quoted the Bible. "We understand the Bible says lust is never satisfied so when you toy with something like addiction to porn it's going to lead you to other places," she shared.
"He begged me, begged me not to leave him," she said but she did let him go. After Terry came apart and brought his issues before God and did what he had to get help and she forgave him and took him back.
"Had I not seen the effort on his part I could have not been forgiving... I'm very proud of him, I'm very thankful that he made the choice to deal with demons and to save our family because we need him," she added.
"It's takes a long time to get over betrayal... I look ok now but I shed a lot of tears in those last five years," Crews confessed.
Now stronger, the couple made 25 years together this year and are both doing exceptionally well professionally. Crews said the upcoming album would contain music that reflects her journey up to this point.
Click video below to view the full interview with Crews: