Families

|

November 25, 2014 10:22 EST
Lecrae Speaks Out on Michael Brown Verdict; Christians Should 'Empathize' With Ferguson, Finds Unsympathetic 'Churchianity' Hurtful [VIDEO]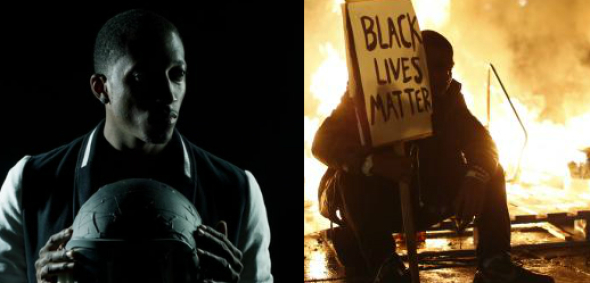 The Ferguson verdict has everyone around the country frenzied as some fight for the perceived injustice of Michael Brown, the unarmed young man shot by police officer Darren Wilson, while others defend the officer. Reach Records founder and popular emcee Lecrae, wisely shared his thoughts on the matter and urged Christians to feel the pain of the community, like Jesus would.
Lecrae took to Facebook Monday night after news of Wilson's verdict made headlines. "Sometimes I wonder how we get so up in arms and culturally empathetic with people in other countries. But can't do that in our own backyard," he wrote, "We rushed to Haiti. We Adopt in Asia. We empathize with Africa. But struggle to humanize our struggles here in the states."
According to his post, the rapper whose album, Anomaly recently hit No. 1 on the Billboard charts, has seemingly been met with comments that he finds insensitive. "Some people are responding out of hurt and are met with smug responses," he noted, "If I tell you my brother got killed in a gang war, would you tell me 'That's what he gets! Shouldn't be gang banging!' Of course not."
The Texas native explains that as a Christian he looks at Jesus' example and Jesus would have not responded in the same fashion. "I see a Jesus empathize with the MOST undeserving people ever. He offers a thief on the cross a home in Paradise. He dies for a rioting mob of angry killers. He looks upon a sinful world with compassion," he declared, "And here we stand saying we believe that and all the while unfazed at the pain of a community."
Lecrae said offering statements that do not comfort are doing nothing but adding "salt to a wound we refuse to see."
"It's hurtful. I don't want anything to do with that kind of 'Churchianity'," he maintains, "When, 'I lost respect for you!' is said toward my expression of pain, all I hear is 'Get over it!' ?If only it were that easy."
The rapper unapologetically continued, "If you are disappointed in me. Well you clearly can't understand my pain. This Ferguson case was a mascot for something much bigger. Something people want to hope for."
Up until this point Lecrae rarely addressed political or racial topics. In his song "Welcome to America" the rapper however did express his heart for the people in the country. He ended his Facebook note by with a quote that sounds like a civil rights psalm, "A dream. A dream that has been etched in our hearts for hundreds of years. A dream yet unrealized. If this is incoherent it's cause it's written by an imperfect hurting human being."
Watch Lecrae talk about Ferguson during his interview with BREATHEcast below: