Trending News

|

April 29, 2016 10:24 EDT
'Pretty Little Liars' Season 7 News Update: Shay Mitchell abd Troian Bellisario Face Wardrobe Malfunction and Lost Phone Issues?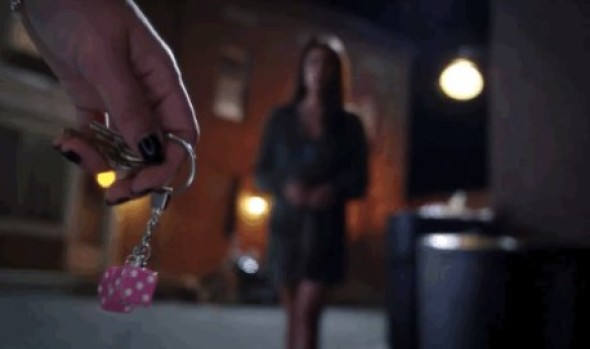 In line with "Pretty Little Liars" season 7, two liars have been reportedly unlucky recently - Shay Mitchell and Troian Bellisario.
On Apr. 26, "Pretty Little Liars" star Mitchell suffered a wardrobe malfunction on air, ET Online has learned. On Apr. 25, the actress took to her Instagram account her own photo. In caption, she wrote "AS IF I WASN'T NERVOUS ENOUGH... casual wardrobe malfunction while co-hosting @kellyandmichael (everyone should worry considering Sammy is the one trying to fix it) Thank you @michaelstrahan, I had THE BEST time!"
On Apr. 25, LIVE also took to Instagram a photo concerning the issue. In caption, she wrote "A little #commercialbreak sewing after a wardrobe malfunction. No biggie #PLL #shaymitchell @Shaym #LIVETv SNAPCHAT: KellyandMichael"
Meanwhile, Bellisario reportedly left her bag, which had her phone and her Coachella wristband, behind after a hike on the trails at Griffith Park, according to Refinery29. Bellisario was lucky, as a guy named Jack found the bad and tried to locate the "Pretty Little Liars" actress through social media.
On Apr. 23, Jack took a photo about him finding Bellisario's bag to his Instagram account. In caption, he wrote "Hey i found your phone/bag outside griffith. I texted some contacts in ur phone with my number but nobody's responding. I gotta head out in 30 mins please hit me up. Lol you have a lot of followers."
As "Pretty Little Liars" is in the middle of a break in between seasons, it is known that the show is filming its season 7, according to MTV UK. As suggested by the publication, the seventh season of the hit television series is set to provide fans details on what happened to Hanna, since season 6.
"Pretty Little Liars" season 7 is set to begin with season 1, entitled "Tic Tock, Bitches," and its official air date is yet to be revealed.