In the Spotlight

|

August 16, 2016 06:58 EDT
Pre-Orders Begin For Gospel Quintet Grace's Self-Titled Album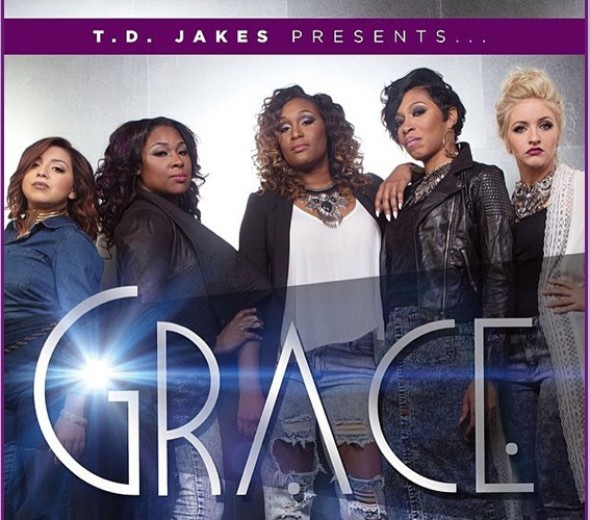 Gospel group Grace will be releasing their self-titled debut album later this month, but fans can already start to pre-order it on iTunes. Meanwhile, the new Christian group will perform live on Daystar's Marcus & Joni show on Aug. 29 where they will perform their debut single, "Jesus Did It."
The all-female quintet-composed of Candy West, April Devels, Shana Delossantos, Ruby Cavazos and DeeDee Yancey-merges R&B, pop and gospel in their new album. They are all members of the Potter's House Choir of Dallas, TX.
Being promoted by Dexterity Sounds, founded by Bishop T.D. Jakes, Grace seeks to spread God's message through the universal language of music.
"Music is a wonderful way to bridge the gaps that exist in our society," Jakes said.
He added, "This highly anticipated collaborative effort between Dexterity Sounds, The Dream Label Group and Capitol Records offers a distinctive sound not currently in the market. We are so excited to share the combined styles of worship within this contemporary gospel project."
To produce the album, Dexterity Sounds partnered with Dream Records and Capitol Records to help bring the group's unique sound to the world's stage.
David Hanley, founder of Dream Label, said that their mission "is to reach lives through committed, passionate and faithful Music Missionaries."
As to the name of the group, Grace comes from the Greek word, charis, also translating to "favor" and "kindness." Last April, Grace released "Jesus Did It," to the wonderful reception of listeners.
You can sample Grace's music by downloading "Jesus Did It," through iTunes or through Amazon Music and Google Play.