Artists

|

May 14, 2015 03:30 EDT
Pacific Gold's Revamped Hymns Serve No 'Evangelistic Agenda' Despite Any Barriers Set by Non-Christians [INTERVIEW]

In the late 1960s psychedelic rock was all the rage and featured bands such as the Beatles creating landmark albums Rubber Soul and Revolver, and The Beach Boys mixing experimental instrumentals with the intense harmonies of Pet Sounds. With that being said, the music created in that era has stood the test of time, and inspired countless other musicians. This is something Dan Koch of Pacific Gold knows all too well as his band grabs the sounds of the '60s and replicates them for a modern audience.
However, Pacific Gold's throwback to the era of love goes way beyond that, as they take old and relatively unknown church hymns, and repurpose them completely. This creates a whole new world of music that is filled with a new vision, style, and message. The music comes to life in a way that maybe the original hymn did not resonate.
Koch spoke to BREATHEcast and revealed that the idea to do music this way started when his wife brought him to their current church six years ago.
He revealed all the music at the church were hymns but rewritten in an "oddball '90s style." He thought it was a great idea and that if he were to do something similar it would be that Beach Boys '60s style music. "There could be a band that does that," he thought at the time.
From there, he sought out to be the "band that does that," and Pacific Gold was born, although they started with the name Wayfarer.
"It starts with piano and guitar and rewriting the hymn into a song we like. Then we just start arranging it and the Beatles ideas and whatever come in," Koch said of the creation process. "The arrangements are just really the kind of music that we like. Because we are not bound by congregational singing we are free to make whatever kind of record we want to make as if we were a normal band."
As far as the term "normal band" or "original" music, these hymns are so transformed and beautifully put together that it is almost impossible to consider these songs simply covers. And as far as making none hymn songs, Koch said, "we're not closing any doors, but at this point it seems we should do another album like this."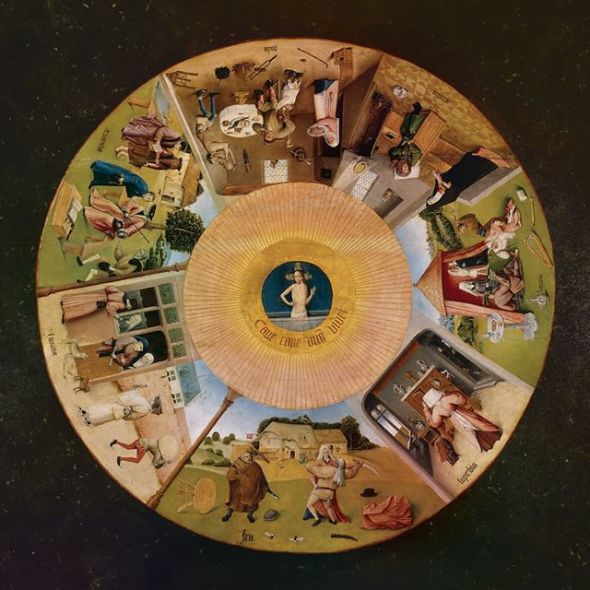 Their latest album, Sing My Welcome Home, was released on March 24. When asked if the title of the album held any special meaning, Koch shared that it fits the theme of the album.
"We like the sound of the phrase, and it lines up with the fact that we tend to choose a lot of hymns about heaven, the end of the world and the coming of God's kingdom," he explained. "There's a bunch of them on the album and it kind of feels like it fits the overall lyrical vibe."
Pacific Gold purposely stays away from the greatest hymns that do not need any work. For instance they would never use "Amazing Grace," they will stick to something people do not really know or songs that have a melody that does not fit into today's music.
"'Amazing Grace' is one of those perfect songs that was catchy then and it's catchy now. It has set the standard for many other songs. There's nothing that you can do to 'Amazing Grace'...what could you possibly do that wouldn't make it worse? We try and stay away from those hymns."
Koch says people are probably happy that someone is actually bringing some of this music to the forefront. Most of the songs they use are relatively unknown, so no one should be getting mad about dipping into these songs. "Anyone could do this. Like all you do is don't write your own lyrics...just use these other lyrics and do whatever is good. Whatever you're good at that you can do best."
Koch hopes that one day other people will do stuff like this and create different genres of these repurposed hymns.
There are Christian rock bands who scream, some who play metal, and some who do not feature a particularly strong message in their music but are able to relate to the audience no matter what their belief is. For Pacific Gold it is a little more of a challenge because their music is exclusively hymns and spiritual songs.
"I would say that it is a barrier for some people. People who either have a particular negative reaction to religious imagery or people who just feel like they can't connect lyrically because they don't share the views or lifestyle. Some people definitely can't get into it because of that," said Koch. "Other people seem to not mind, they just think it's interesting that we are taking these old texts and making something new with them. They don't really care one way or the other if it's about faith or not."
He stressed it is important to do what you think you should, and do it well. It is also good to realize that not everyone will like it, and that's okay.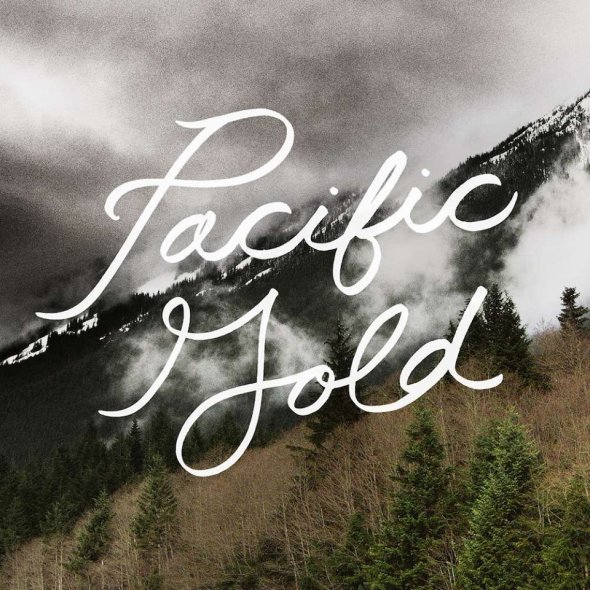 Interestingly enough, even though Pacific Gold play hymns, they have zero evangelistic agenda. "I tend to have more of a Catholic view of evangelism...there are times for very overt overtures, but for the most part it's our job to love people and care for them and if they want to ask us why we are doing that, then we'll tell them."
In a way, the band is letting the music speak for itself without giving much input. Every Christian band has a different style when it comes to expressing their faith. Koch is supportive of that, but does not necessarily feel called to be that person up on stage. "People are called to different things and I can't be the judge of what is a real call and what's not."
Many artists seek to make music that impacts culture or creates a movement, however, Koch feels the opposite, "culture affects music more than music affects culture."
He continued, "Although there are certain songs that define cultural moments or times. The days where artists lead the conversation are at least temporarily kind of over. These days I think tech entrepreneurs lead the conversation."
The singer said that in the sixties, the rock artists were leading the conversation among youth. "I think most people listen to Christian music and go, 'oh this is weird bad music that only Christians like and it has absolutely no effect on them'," he said laughing.
Non-believers may find Christian music bad, and certain Christians may feel that way too. It is this feeling of being unsatisfied that makes people think outside of the box, which is why pacific Gold fit so well on the Bad Christian Label alongside Emery, Abandon Kansas, Kings Kaleidoscope, and others.
"I was drawn to them because it seemed like they were doing something interesting and they were passionate about the songs when I sent them over. It also just felt like they are reaching a lot of people that are Christian but are dissatisfied with the pat answer that they've been given. "
Pacific Gold's album Sing My Welcome Home can be purchased on iTunes or on their site http://www.pacific-gold.com/, which is also the location of more info and their podcast.
To read our review of the album head here.