Trending News

|

October 14, 2014 11:52 EDT
OS X Yosemite Release Date, New Features: Apple to Unveil New Mac OS in October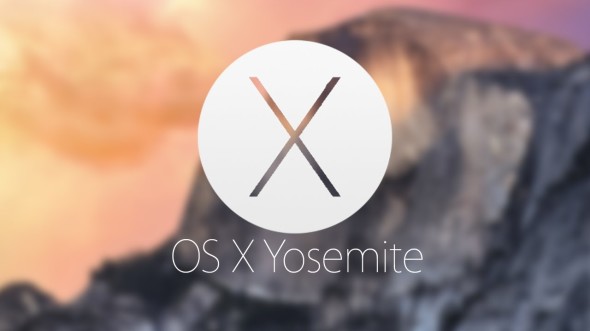 Since Apple announced OS X Yosemite at the company's WWDC 2014 conference on June 2, the new Mac operating system has been in beta form for developers and also for those who were enrolled in the public beta program. But average Apple fans are eager to known when Yosemite will be released for them, and what new features it will bring to their Mac.
Speaking at the Yosemite launch event in June, Apple senior vice-president (Software Engineering) Craig Federighi said, "Yosemite is the future of OS X with its incredible new design and amazing new apps, all engineered to work beautifully with iOS."
He went on to add, "We engineer our platforms, services and devices together, so we are able to create a seamless experience for our users across all our products that is unparalleled in the industry. It's something only Apple can deliver."
OS X Yosemite is expected to come with several new features, and prominent among them is the entirely redesigned "flatter look," Expanded Notification Center with widgets, iCloud Drive file storage system, a further streamlined design of the Safari, in addition to Email and Messaging enhancements.
After Yosemite was unveiled in June there have been eight different "Developer Previews" downloads, which were made available for licensed developers prior to the Gold Master version. On Sept. 30, Apple also asked the developers to submit Yosemite-compatible apps to the App Store before the public release of the software.
As reported in a section of the media, the OS X Yosemite is expected to be publicly seeded on Thursday, Oct. 26. The reports further said that the Yosemite release date will follow the launch event for Apple's latest iPads and new Retina iMacs.
As far as the features of Yosemite is concerned, the new OS now focuses on "translucency," updated toolbars, and smarter controls. In addition, the Spotlight search will now act more akin to a search engine, as it will offer new data searches counting that from Wikipedia, maps, movie listings, news, plus several other sources.
In fact, the Mail Drop feature will also be a major highlight in the update. It will enable users to send as well as receive attachments up to 5GB in size via iCloud easily. In addition, the Markup feature is worth noting as it allows users to make Skitch-style footnotes to images and other documents right from the mail.
It is also reported that the Safari in the latest Yosemite will have an enhanced Nitro JavaScript engine making it even faster, but more energy-efficient than ever before.