Trending News

|

March 22, 2016 03:43 EDT
'One Punch Man' Season 2 Release Date, Spoilers: Saitama Meets New Villain; Series Storyline Deviates From Manga Counterpart?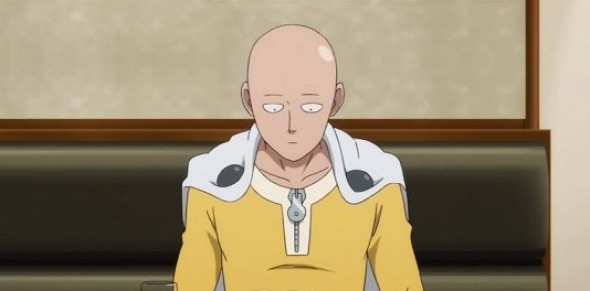 Saitama is set to meet and fight another villain in his world in "One Punch Man" season 2.
According to Crossmap, Saitama's new archnemesis is named Amai Mask. As per the publication, the latter is a Class A Rank 1 hero and is going to set-up another "Darth Vader" story, which suggests the battle between the good and the evil forces. The publication added that Amai Mask is defiant, blaming the Class S heroes for destroying the city.
"One Punch Man" season 2 episode 1 is entitled "The Strongest Hero." As per the publication, the episode will see Lord Boros capable of countering Saitama's punches successfully, with the aid of his regenerative abilities. While the two seems to be at par when it comes to their combat skills, the episode is also set to see Saitama pulverize Lord Boros with his serious punch, his most powerful punch.
According to HNGN, seeing Saitama fight Amai Mask suggests a deviation in the series' storyline from its manga counterpart, which could considerably impact fans' response. It is assumed that anime series are successful because of their faithfulness to their source material; thus, if the series sets up a new path opposite to its source, it could receive a number of criticisms from its fans, which may affect its ratings.
For the time being, it is vague on how Saitama and Amai Mask would fight in "One Punch Man" season 2. According to International Business Times India, the two characters hate each other in the manga and they previous fights have never been so intense, since Amai Mask views Saitama as a low ranking fighter.
"One Punch Man" season 2 is set to air in November or December this year.