Trending News

|

February 26, 2015 03:10 EST
Nokia N1 Tablet Release Date Rumors: Popular Nokia Device to Launch in U.S & Europe Soon?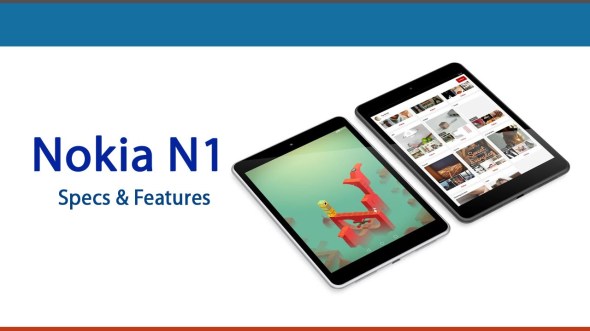 Following its flourishing flash sales in China, Finnish tech firm Nokia is all set to release its Nokia N1 tablet in the United States and across Europe soon.
Stating that the N1 tablet has sold out every time in China, Christian Today reports that while the Finnish tech company has yet to make any announcements regarding the precise release date of the device, which is immensely popular, it is expected to be available in the western markets shortly.
The popularity of the N1 tablet can be guessed from the fact that when it was put up for its first flash sale, as many as 20,000 units were sold out in just four minutes. In other words, 5,000 units were sold per minute. While the company did not disclose the exact number of units sold during the second flash sale, this time too a large number of the device were sold every minute. The high sales of the N1 tablet have definitely helped in advertising the device.
The Nokia N1 tablet is popular owing to its high-end specs and features, which are comparable to those of other premium tablets currently available on the market. The device comes in an aluminum body, has a 7.9-inch screen with 2048 x 1536 pixel resolution and is backed by the 2.3 GHz Intel processor. The Nokia N1 packs an 8-megapixel primary rear camera, a 5-megapixel front-facing shooter, and a somewhat average 5300 mAh battery.
Despite the fact that Microsoft has acquired the mobile phone division of Nokia, the N1 tablet does not run with the Windows operating system. On the contrary, it runs with Google's latest Android 5.0 Lollipop OS - something similar to Google Nexus 9. In fact, this has proved to be a major advantage for the Nokia tablet, as it not only runs with the latest Android OS, but also comes with impressive specs and features typical of all Nokia devices.
At the same time, the Nokia N1 tablet is priced at $250 - about $100 less compared to the Nexus 9 tablet.