Trending News

|

April 22, 2016 03:52 EDT
'No Man's Sky' Release Date News, Update: Co-Founder Sean Murray Unveils Demo Video About Exploration?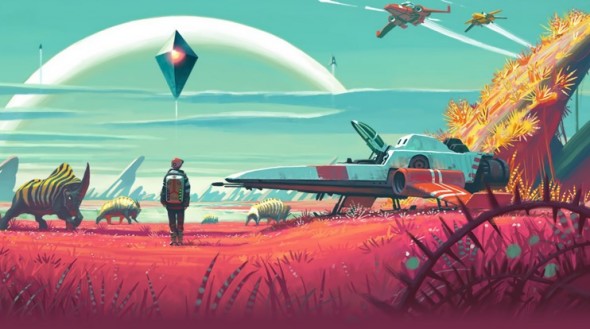 In line with Hello Games' forthcoming video game "No Man's Sky," co-founder Sean Murray has brought fans a demonstration video while sci-fi geek Anthony Carboni has played the demo.
On Apr. 18, "No Man's Sky" has seen various scales together, as game co-founder Murray presented it as a theme in a 15-minute demonstration, DNA India has learned. As per the publication, the video game is set in a "procedurally generated universe," which invites players to immerse themselves in its various planets.
From the 15-minute demo video, fans and players can learn that "No Man's Sky" values the virtue of exploration, which is regarded as a thought that most people should understand. Though this value links some similarities with other video games with the same genre, it is indicated that the meaning that can be found in the game is unique to any other game.
Along with exploring various dimensions in "No Man's Sky," the game also allows players to lean on different styles of exploration, which include altered strategies of trade, battle, and survival.
In other news, sci-fi nerd Carboni played Murray's game demo and it is revealed that the latter was very thrilled to catch up with the former, according to "No Man's Sky's" official website. As per the publication, Carboni enjoyed playing the game, which led the developers to share how the game is played in a nerd's point of view.
Hello Games' "No Man's Sky" is set to be released on June 21.
Watch Carboni play the demo here.