In the Spotlight

|

December 12, 2014 07:50 EST
NFL Star Cam Newton Says 'God Has His Hands on Me' After Surviving Near Fatal Crash [VIDEOS]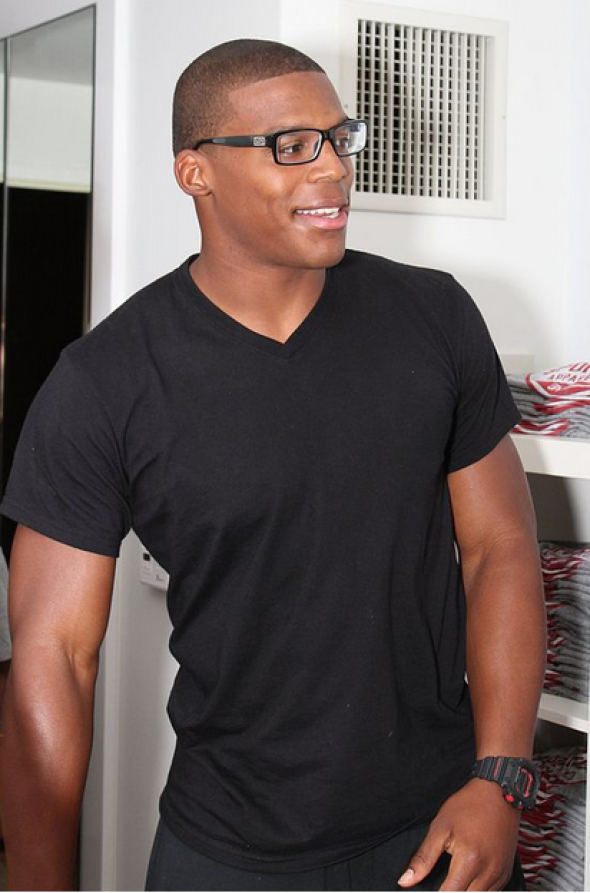 Carolina Panthers QB Cam Newton finally broke his silence and thanked 'the man upstairs' after he survived a near fatal car crash near the Bank of America Stadium in Charlotte, North Carolina on December 9.
Newton admits he is very fortunate to be alive from the two-car collision where he suffered two back fractures after his truck flipped several times as a result of the impact.
"I just can't stop smiling because God has his hands on me. I'm on somebody's fantasy league (team). And I think it's the man upstairs. It's great to walk away from something like that," said Newton at a press conference on December 11. "I feel great. I could be feeling way much worse, as we all know. Me being a religious person, God is good. I'm lucky to be standing in front of you guys."
Previously, the Atlanta, Georgia native expressed his strong faith in God after his college football team the Auburn Tigers defeated the Oregon Ducks by a final score of 22-19 in the BCS Championship on January 10, 2011.
"It's just a God thing. I thank God every single day. I'm just His instrument and He's using me on a consistent basis daily," said Newton to a reporter after the game three years ago.
Now in 2014, the 25-year-old athlete revealed when his fans can expect to see him return as the starting quarterback of the Carolina Panthers after surviving a crash where he believes is nothing short of a miracle.
"As far as when I'm coming back, who cares," said Newton at Thursday's news press conference. "That's not something I'm worried about. I'm just thankful to have breath in my lungs so I can breathe again."
As a result, the two-time NFL Pro Bowler is counting his blessings despite spending at least 20 hours in a hospital after the crash.
"I'm looking at this truck and I'm like, 'Somebody is supposed to be dead. And one thing I remember is that I really couldn't talk afterwards because I was in such shock. I got myself out of the truck and I couldn't stop smiling. One plus one is always going to equal two, right? And I'm looking at this truck and looking at this accident. And I'm like, 'Dude, one plus one doesn't equal two,'" said Newton.
"I'm just lucky to come out of there unscathed with just a little injury I did have. Every time I see that flashback or see that truck, I'm surprised that nothing seriously was done to me. I really appreciate everything from the simple prayers for you from fans, family members, peers and teammates."