Trending News

|

July 01, 2016 09:17 EDT
'NCIS: LA' Season 8 News: Wedding Bells Is Going To Ring For Deeks And Kensi?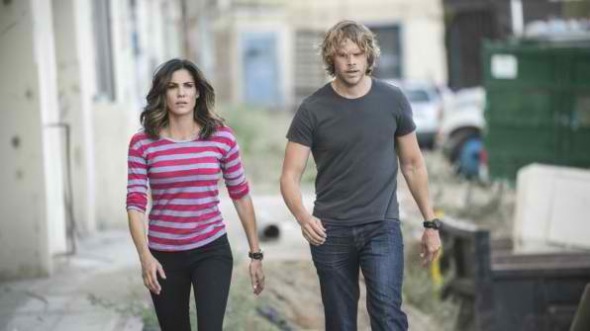 The romance between Deeks and Kensi is building up to something good in the next season of "NCIS: Los Angeles," as revealed by executive producer Scott Gemmill.
In a recent interview, Gemmill teased that the writers of the series will take the relationship of the on-screen couple to the next level next season, although a marriage proposal may not be imminent.
The Hall of Fame Magazine noted that "NCIS: Los Angeles" season 7 featured scenes where the lovers discussed things about engagement and having kids, so fans certainly know that something really good is in store for them.
The producer of the show also teased in a recent interview that the engagement between the two characters will be worth the wait, but fans will have to be patient until the show reaches that point.
Gemmill replaces Shane Brennan as the executive producer of the show. Recently, Brennan inked a two-year contract with CBS for a new TV series that he will create based on the 2010 movie "The Expendables." While several fans expressed their concerns about Brennan's departure, co-executive producer John Peter Kousakis assured fans that Gemmill will not let them down. 
Meanwhile, Gemmill revealed that "NCIS: Los Angeles" season 8 will be a sensational and spectacular season, and that it will never disappoint fans.  The series picks up where season 7 left off, where G. Callen was in search of his real identity.
"NCIS: Los Angeles" season 8 premieres on Oct. 2, at 8 p.m. on CBS.