Trending News

|

January 22, 2015 12:15 EST
NBA News: Denver Nuggets' Nate Robinson Agrees To Buyout With Boston Celtics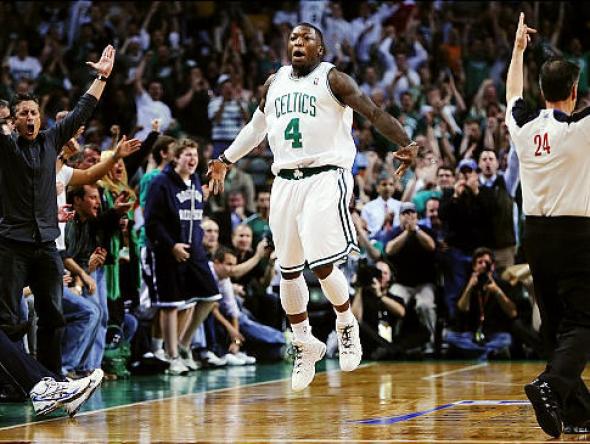 Sources are confirming that the Boston Celtics and veteran guard Nate Robinson have agreed to terms on a buyout.

ESPN's Brian Windhorst revealed the news via Twitter and wrote: "Nate Robinson & Celtics have agreed to terms on a buyout and he will be released."
On Tuesday, Robinson was traded to the Celtics by the Denver Nuggets. There are speculations that the Cleveland Cavaliers is now interested in the former Celtics guard.
For this season, Robinson scored a total of 5.8 points, 1.2 rebounds and 2.3 assist within 14.1 minutes out of 33 games while playing for the Nuggets. Although his record is not that impressive, the player has proved that he can score and provide offenses in the past. The Cavaliers can make use of Robinson's "energy and athleticism."
Aside from the Cavaliers, Miami Heat and Washington Wizards have reportedly expressed their desire to sign Robinson in. Most teams are looking for a good point guard who can be hired for a reasonable amount.
Reports say that among all teams, Robinson is interested in joining the Heat. The player reportedly approached the team to express his interest but there is no response yet.
The Heat currently has three point guards namely Shabazz Napier, Mario Chalmer and Norris Cole but they are not performing well in this season. According to sports enthusiasts, the Heat can make use of a good point guard in the form of Robinson.
The trade off rumors is well-timed with the opening of Robinson's restaurant called Nate's Wings & Waffles in Rainier Beach. The restaurant gained more customers since people visit him to ask about his next move after the buyout. Robinson's grandmother manned the restaurant and she revealed that her grandson is excited.
Meanwhile, Robinson is enjoying his time watching football. The NBA player supported the Seattle Seahawks in their game against Green Bay Packers during the 2015 NFC Championship Game over the weekend.