Artists

|

January 19, 2016 09:35 EST
Michael W. Smith Set To Release New Album 'Hymns II - Shine On Us'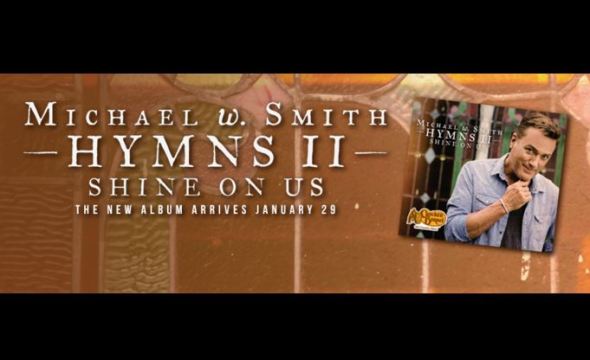 Michael W. Smith will be partners again with Cracker Barrel Old Country Store for his new album entitled "Michael W. Smith Hymns II - Shine On Us." The album is set to be released on Jan. 29, 2016.
According to The Christian Beat, the 58-year-old Smith and the Cracker Barrel Old Country Store had become partners since Gospel Music Association's (GMA) Dove Award winning "Michael W. Smith - Hymns album in 2014" was released. Copies of the said album were sold exclusively by the store.
Having a successful partnership, the album sold a lot of copies which led to Smith's second album with Cracker Barrel. The Cracker Barrel partnership does not only involve selling of albums but also nationwide events. Cracker Barrel sponsored Smith and Amy Grant's 2015 Christmas tour.
Smith has shared on his YouTube account eight samples out of his 16 songs in the new album. The songs are "Down the River," "I Need Thee," "Jesus, Only Jesus," "Turn Your Eyes Upon Jesus," "I'll Fly Away," "His Eye Is On The Sparrow," "I Don't Know Why (Jesus Loves Me)," and "Shine On Us."
Michael W. Smith has found success in both contemporary Christian and mainstream charts. His biggest hit was "Place in this World." His 1991 hit was able to achieve the No. 6 spot on the Billboard Hot 100.
Smith has won in the Grammy Awards three times, has received an American Music Award, and has been successful in the Dove Awards; winning 45 awards. He has made a total of 31 songs that have made the number one spot and has made 14 gold albums and five platinum albums.