Music

|

November 21, 2018 12:13 EST
Michael W. Smith Announces 2018 Christmas Tour Dates, Featuring Melinda Doolittle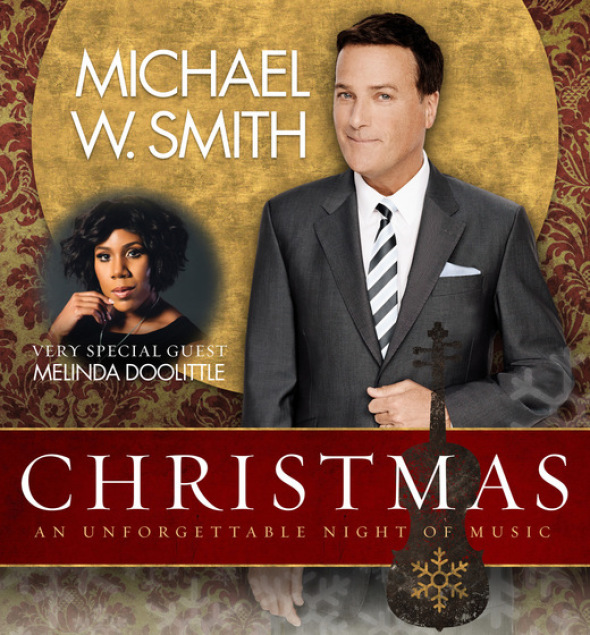 Three-time Grammy Award-winning artist Michael W. Smith has announced the dates for his popular Christmas tour this holiday season. With multiple sellout crowds expected, the tour kicks off in Dallas on Nov. 28 and will make stops in 18 major markets across the United States, including Texas, Louisiana, Alabama, Florida, South Carolina, North Carolina, Virginia, Georgia, Tennessee, and Ohio.
Featured on this year's Christmas tour is the very special guest Melinda Doolittle, a former contestant on the popular TV show "American Idol" who last appeared on the tour in 2008.
"This is a tour that I look forward to every year!" Smith exclaims. "It's pure joy to lead these songs, sharing a celebratory message of hope. And with the addition of Melinda Doolittle, this is about as good as it gets for me!"
Tickets for the Christmas tour are available now at Smith's official tour page. Many markets also include a VIP ticket option that offers premium seating and a pre-show Q&A session with Smith.
In addition to the performance, and in support of his 27-year relationship with Compassion International, Smith is meeting with people in each city who sponsor a child through the organization prior to the concert and through the website MeetMichaelWSmith.com. The "Compassion Meet & Greet" is an opportunity to learn more about the Compassion International child sponsorship experience, and will include a photo opportunity with Smith. (Tickets to each concert must be purchased separately through the event's normal ticketing outlets.)
"Helping children in need around the world through the work of Compassion International is a timely message during the Christmas season," says Smith, who has generated more than 70,000 child sponsorships for Compassion through his concerts. "I hope we create a memory for everyone that attends the tour, and, at the same time, we impact the lives of some very special children."
Many of Smith's recordings have become Christmas mainstays for families all over the world. His most recent holiday release, Michael W. Smith & Friends: The Spirit of Christmas, featured collaborations with Carrie Underwood, Amy Grant, Vince Gill, Lady Antebellum, Bono, Little Big Town, Martina McBride, Jennifer Nettles, and Michael McDonald, and Smith's Christmas tours have become some of the most anticipated holiday events of the season.
Follow BREATHEcast for the latest about Michael W. Smith, or visit his official website, Facebook, Twitter, Instagram, and YouTube. 
Michael W. Smith's 2018 Christmas Tour Dates*: 
*Dates, markets and venues subject to change without notice. 
Nov. 28 - Dallas, TX
Nov. 29 - San Antonio, TX
Nov. 30 - Austin, TX
Dec. 01 - Bossier City, LA
Dec. 02 - Houston, TX
Dec. 06 - Montgomery, AL
Dec. 07 - Panama City, FL
Dec. 08 - Tallahassee, FL
Dec. 10 - Clearwater, FL
Dec. 11 - Jacksonville, FL
Dec. 12 - Charleston, SC
Dec. 13 - Newberry, SC
Dec. 14 - Wilmington, NC
Dec. 15 - Woodbridge, VA
Dec. 18 - Nashville, TN
Dec. 19 - Atlanta, GA
Dec. 21 - Kent State, OH
Dec. 22 - Lynchburg, VA