Music Videos

|

February 24, 2015 11:09 EST
Mat Kearney's 'Just Kids' Album Provides a Transparent Look into the Life of the Popular Singer [INTERVIEW]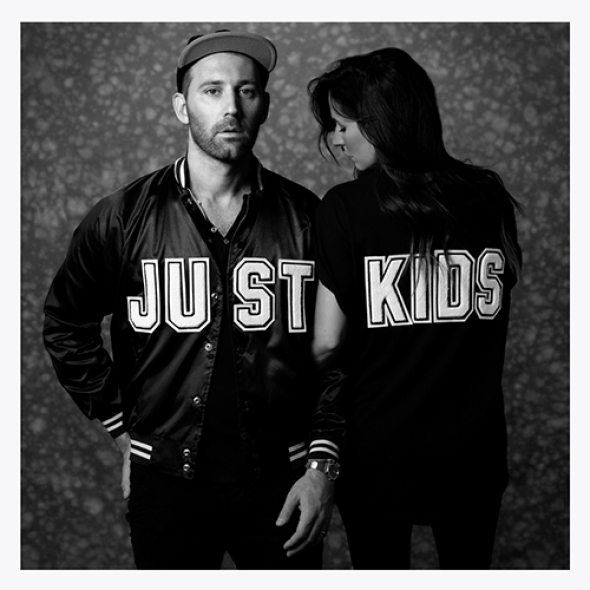 Successful contemporary Christian artist Mat Kearney released his trendy new album Just Kids and in an in-depth interview with the singer, he talks about his creative process, his inspirations and his transparency on his album.
Just Kids came together over the past few years while Kearney toured the world. For the very first time, he built a portable studio on his bus, and cut songs all over the globe from Los Angeles and Sweden to his home studio in Nashville. Most of this 13-track album is a product of his own production, but he had a little help from MDL [Maroon 5, Justin Bieber] as well as frequent collaborator Josh Crosby. "One Heart" will go to Christian HOT-AC radio this month.
Mat's previous album, 2011"²s Young Love debuted at #1 on the Billboard Digital Chart and #4 on the Billboard Top 200 chart. His music has been featured in countless television shows and films ranging from Soul Surfer and Parenthood to The Closer, NCIS, 30 Rock, and Vampire Diaries. Read what he had to say about his new album below:
It's been a few years since the last record. What has happened in your life in that time and how did those experiences influence Just Kids?
Mat- It has been awhile since I put out an album. Sometimes you have to wonder a little bit to find songs that really resonated with you and come from your heart - and not just trying to write songs that complete a record. I also started producing a lot more, so I was working a lot by myself, with a laptop, backstage at a show, or sometimes I would invite friends over to my house and we would record at my home studio. So a lot of it was me, growing as an artist and as a producer.
This album has a more distinct pop/electronic sound than your past albums. Is that a part of your growth or do you just like being "pop like"?
Mat- I think I have always made really beat-driven pop-rock records. I was really exploring a lot of 90s music and music I grew up on. I enjoy changing; I think it's more fun to try something different than to just do what you did last time. As an artist, you just want to keep creating, keep finding a place that really inspires you that feels fresh and new and keep it exciting. So that is what this record really was- me exploring and finding some really cool creative ground.
The song "Just Kids" seems really personal -why did that song in particular become the title of the album?
Mat- You know, getting married and really digging in with another human being can point out your greatest strengths and your greatest weaknesses. And it's really about wanting to get to that place of grace and redemption and that may happen before you guys learned your bad habits. So "Just Kids" is really a song of me saying "I want to approach you with like childlike faith in the way that I love you and just viewing life that way." So it's kind of my story and I kind of tell that story through it.
Tell us about the recording process. I know you did most of the production on your own, what was that like?
Mat- I did about half of the record on my own. I worked with some guys in Los Angeles that I met and hit it off with and a guy in Nashville named Josh Crosby, who is married to Britt Nicole, and does a lot of her records. He has just been a friend who has worked on albums with me since "Ships in the Night." And sometimes when you are by yourself, you can be more honest, more revealing and really ask yourself "What do I want to write about today?" And I have really enjoyed that process of being by myself a lot on this record.
Tell me about "One Heart"
Mat - There's that place in our lives where we get a sense of desperation and we are like "I really need something bigger than myself," and I guess "One Heart" was really written like David in the Psalms where he is saying, "I'm at the end of myself and I don't have all the answers but I know someone who does and I really need that." It's a very humble song.
Tell me about "Air I Breathe"
Mat - This song, at its core, is my journey battling perfectionism and being in control. I am a micromanager and I love being involved in every detail of my life, but in the big picture you realize how little control you have. "Air I Breathe" is about those moments of surrender where you get to something that is bigger than you and you don't have answers for it. You are kind of forced to wave your white flag and be like "Okay I can't control this." Sometimes those moments can be very freeing because they are humbling. You realize you have been holding onto something and trying to control it when there's grace available for you that is bigger than your own control.
What have you learned while making Just Kids?
Mat - I have learned that if you decide to work out of a home studio, you will annoy your wife a lot, because she has to listen to the songs a hundred times. And being like an insecure artist you're like, "Babe come listen to this song, what do you think?" And she will come up there and be like, "Are you kidding me? You really want me to listen to this song? I've literally listened to it all day. It's good, now can you turn it down." (laughs)
Who inspires you musically and spiritually?
Mat - Musically, I have been really into some of the stuff I grew up on, like Paul Simon and a lot of like Ladysmith Black Mambazo, which is this African vocal group that has worked with a lot of people in Nashville like Charlie Peacock and others. But it's that real story-telling, fun upbeat groove but then the story can have a lot more depth and can really go to some places. So it's almost like it catches you off guard and you're listening to a pop song and then you listen to the lyrics and you are like "Whoa, this is really profound and has a story!"
Spiritually, I've been into a lot of Tim Keller - it is always good for an achiever (like myself), to hear the idea that God is way more committed to you than you Him. In your worst moments He's been there pursuing you. And in your best moments He's been there supporting you. That is kind of the message of this record- me coming to grips with my own shame, perfectionism and trying to control everything and come into the end of that and realize that is something I don't have to do.
What artist would be your ideal collaboration?
Mat - My ideal collaboration would be Paul Simon- I love him, I grew up on him. I think he's one of the best lyricists of just being clever. Johnny Cash is a hero of mine. I just love him. Growing up in Nashville, he is one of the legends that formed this town musically. So yea ... if I could summon him back- then we would write. (laugh)
Kearney is gearing up for and exciting tour with the bands Parachute and Judah and the Lion. To purchase his album Just Kids click HERE and for more information and tour dates visit matkearney.com