In the news

|

January 14, 2016 06:10 EST
MacBook Pro 2016 Release Date, Specs: New Apple Product Line Set To Use Solar Energy?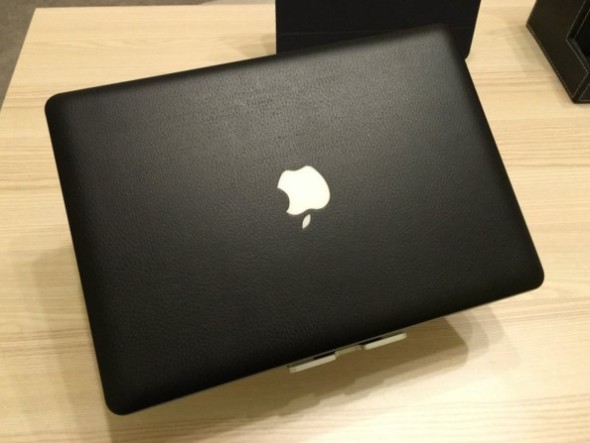 With the MacBook Pro 2016 upcoming, Apple has released what to expect from its product line while some reports say that the device is going to be solarpowered.
Apple has reportedly obtain a solar-related panel, which led to analysts to speculate that the Cupertino-based company is going to use it on its most recent notebook and laptop product lines, according to Parent Herald. This suggests that both the MacBook Air 2016 and MacBook Pro 2016 are set to gain energy from light sources; however, Apple has to confirm the information.
According to Apple's official website, the MacBook Pro 2016 is set to have a "groundbreaking" Retina display, with more than four million on the 13-inch model and more than five million on the 15-inch model.
The site also mentioned that images are raised on a higher bar, with the laptop's 2560 by 1600 resolution on the 13-inch MacBook Pro and 2880 by 1800 resolution on the 15-inch MacBook Pro.
Another feature of the upcoming MacBook Pro 2016 is the Force Touch trackpad. It is an expansion of the abilities of the Multi-Touch and integrates force sensors that check some differences in the level of downward pressure its users apply. It also enables its users to engage with the device with their fingertips, allowing them to feel what is happening on the screen.
The MacBook Pro 2016 is also set to have four nanometer Broadwell-Y Core M processor, along with 8 GB/16 GB 1600 MHz LPDDR3 and Intel HD Graphics 5300. Also, the device will see a headphone jack and a USB-Type C port, which are known to provide USB 3.1 and DisplayPort 1.2, VGA and HDMI features, and power, all at the same time.
The MacBook Pro's Retina display will also lessen the glare while preserving its vivid color and image quality. Also, its IPS technology also provides a wide 178-degree view of everything on the screen, allowing users to see differences at any angle.
The Apple MacBook Pro 2016 is set to follow the Apple MacBook Air 2016 in the market. As per reports, the MacBook Pro 2016 will be launched in June while the MacBook Air 2016 will be launched in March.