Trending News

|

February 15, 2016 03:16 EST
Macbook Air 2016 Specs, Release Date Rumors: New Apple Device Will Last Up To 12 Hours, Coming Out In June?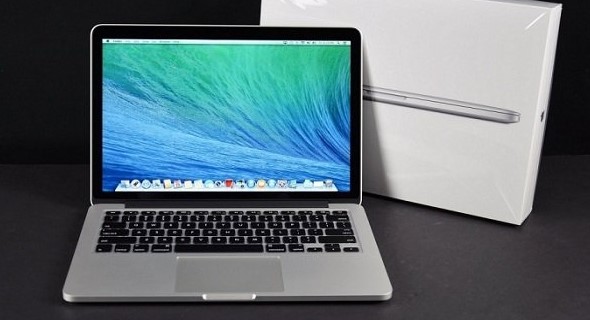 Along with the details about its features, the release date of Apple's Macbook Air 2016 has been unveiled.
According to Know Your Mobile, the Cupertino-based tech company might release the new Macbook Air and the Macbook Pro in the WWDC event in June, along with some fixes on the identity and nomenclature of its Macbook product line. As per the publication, the laptops might have lost their identities, with the Macbook Pro thinner than the Macbook Air.
As per the publication, it is assumed that the new 13 and 15-inc Macbook Air laptops may drop the "Air" in the name, along with a "spec-bumped" 12-inch MacBook.
In terms of specifications, Apple's Macbook Air 2016 is set to have a battery that can power the phone for up to 12 hours. As per Apple's official website, the 11-inch model is set to remain alive for at least nine hours on a single charge while the 13-inch model has the power to run for up to 12 hours. The device also has the Power Nap feature, which allows it to receive new e-mail and invitations while asleep.
The Macbook Air will be powered by fifth-generation Intel Core i5 and i7 processors, along with the Intel HD Graphics 6000 processor. With these high-performing processors, the Macbook Air is expected to deliver optimum performance while consuming less power.
To boost its online features, Apple's Macbook Air also uses the 802.11 ac Wi-Fi, which means that while being connected to an 802.11 ac base, with the AirPort extreme and AirPort Time Capsule, the device's wireless performance is set to be a tripled power of the 802.11 n Wi-Fi.
The Macbook Air also features an all-flash storage, Thunderbolt and USB 3, display camera and mic, multi-touch trackpad, and backlit keyboard, among others.
The price of the device is set at $899 and above.