In the news

|

December 24, 2015 05:01 EST
'Longmire' Season 5 Release Date, Cast: Walt Longmire Has Intimate Moments With Dr. Donna Sue Monahan?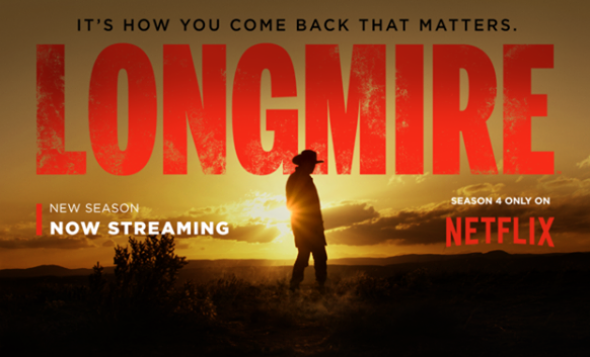 On October 30, Netflix announced that "Longmire" will have another season containing 10 episodes after listening to the cry of a lot of the show's fans.
Rumor has it that Longmire's next season will air on September 2016 while its production will take place in spring. Tony Host, the writer of the show is currently working on the script.
The next season is said to have 60-minute episodes; that's around 20 minutes longer compared to their previous episodes, according to Ecumenical News. Lou Diamond Phillips (he plays Henry Standing Bear) expressed his excitement for the next season. Even though there was no promise of a next season before, it didn't stop the actor from pouring his heart out on his role.
"We were previously constrained to 42 minutes and as a result, a lot of my work hit the floor. With an additional 20 minutes, we can let those moments breathe and round out those characters and it's a much more cinematic experience episode to episode," the 53-year-old actor told Variety.
In the finale of season 4, it was seen that Walt Longmire (Robert Taylor) was having intimate moments with his Dr. Donna Sue Monahan, played by Ally Walker. Suddenly there was a mysterious intruder who breaks into Longmire's home. It was a cliffhanger not only for the season, but for the whole series itself.
What a relief for "Longmire" fans now that a fifth season has been confirmed. Having no succeeding season after the fourth one would be a terrible thing Netflix could do to its viewers.
"Longmire" returns September 2016.