Christmas Album Review

|

December 04, 2014 03:42 EST
'Longmire' Season 4 Release Date: Filming to Start in March, New Cast List Not Yet Revealed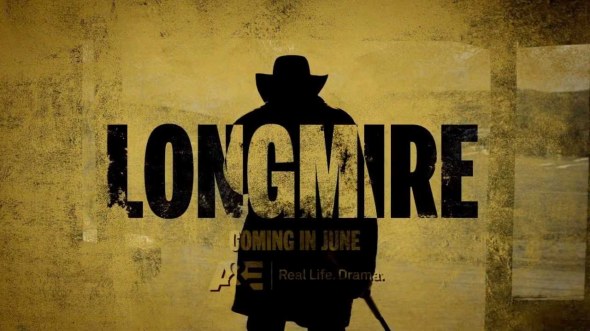 Having succeeded in ensuring the return of their favorite series, 'Longmire', to their television sets, fans are now eagerly waiting for further details about the next season. However, not much information is trickling down from the producers or network Netflix.

For those that may not know, Netflix has agreed to air the fourth season of 'Longmire' after the series was unceremoniously dumped by A&E earlier this year, Christian Post reports.
According to Carter Matt, both the producers of 'Longmire' and Netflix are quiet in regards to spoilers for Season 4, but perhaps this is good for the show, as it might help to regenerate the viewers' interest in the crime drama television series and help it to become a hit once again.
However, Cater Matt has informed fans that the shooting for 'Longmire' Season 4 will commence in March. This could mean that currently the writers are engaged with the scripts for the next season. The website also reported that when the fourth season of the show comes on air, it will resume from where the story ended in Season 3.
Most viewers will remember that the last season of the series ended with a cliffhanger with Branch (Bailey Chase).
As regards to the casting of 'Longmire' Season 4, it is most likely that Netflix will reveal the details just when the production of the show is about to commence. According to Carter Matt, it is difficult to make any prediction regarding the story of the upcoming season of the show, as neither the show creators nor Netflix has made any official announcement. Even the release date of Season 4 has yet to be confirmed by the network.
In the meantime,'Longmire' cast Lou Diamond Phillips and Robert Taylor have expressed their excitement over the renewal of the show. They have taken to Twitter to vent their feelings about reprising their roles in Season 4.
While Phillips tweeted, "The Saga continues! Very excited to see where S4 takes us with #LongmireOnNetflix Thanks @netflix We ride for the brand!" Taylor posted, "Awesome job posse, keep riding. Regards, Rob. #LongmireOnNetflex @LongmirePosse."
Meanwhile, fans of 'Longmire', who put up a brave fight to ensure that the show is renewed, can only wait eagerly for more information regarding their favorite show from the producers and Netflix.