Trending News

|

December 31, 2015 04:45 EST
Lindsay Lohan Poses for 'No Tofu' Magazine Cover?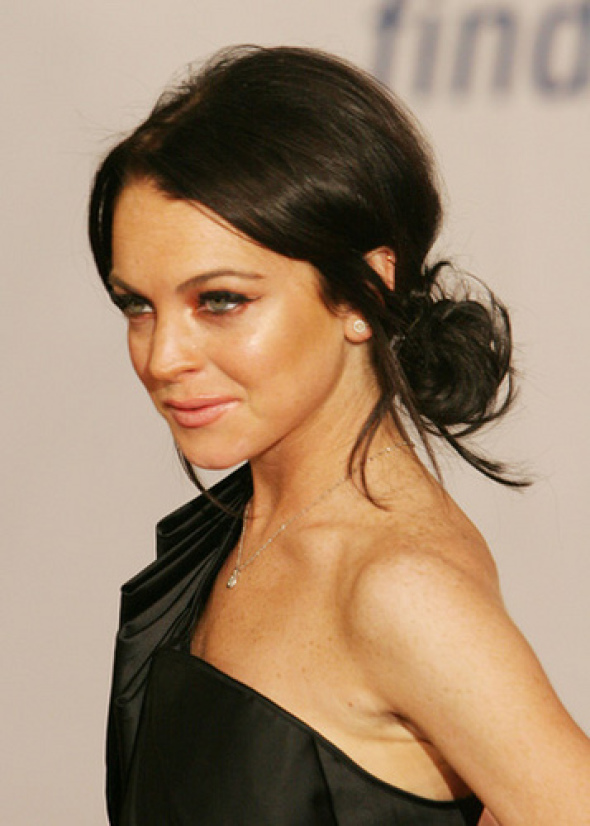 Lindsay Lohan is back as she posed for "No Tofu" Magazine. The former child star posed for a few sexy photos for the indie magazine.
After flopped movies "The Canyons" and "Liz and Dick," she tries to continue her struggling career by posing for "No Tofu." Lohan is a talented artist but she hasn't gotten any great feedback from fans and producers lately. With that said, she's trying to do her best to pick up the slack and find her second big break.
The project was shot by legendary photographer, Ellen Von Unwerth according to Inquisitr. She was also the one who shot photos of Lilo for Vogue Italia and German GQ magazine back in 2010.
There's a photo shoot that they had where Lohan wasn't wearing anything and only had a bed sheet to cover her torso while she's holding a bottle of Champagne. In another shoot, she had a wardrobe malfunction, which nearly exposed her breasts.
Lohan looked marvelous in her photos. She looks pretty much like her old self; maybe a sign of good things to come in the future for her.
The photos were shot in the amazing place of Mykonos, a beautiful island in Greece. She also wore different types of retro swimwear while on five-inch heels as she posed among the best views of the island. In one of the photos, she posed like a pinup model; exposing her legs and flaunting her curves.
According to Huffington Post, Lohan is also filming a new movie entitled, "The Shadow Within." The actress is having a great time in production without any issue behind the scenes.
She also appeared in a Duran Duran show the same day her photos from the said shoot were released on the net.