Events

|

March 18, 2015 03:40 EDT
Lecrae Says Kendrick Lamar's New Album is 'High Art'; Christian Emcee Continues Anomaly Tour April 9, 'Gonna be Incredible' [INTERVIEW]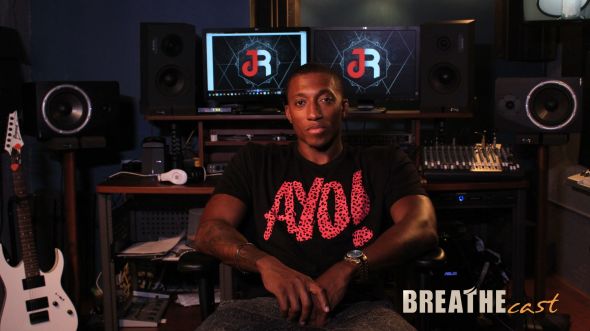 Christian rap superstar Lecrae spoke to BREATHEcast about the upcoming second leg of his Anomaly Tour with Andy Mineo and DJ Promote beginning on April 9. The emcee also took the time to speak a bit on winning a Grammy, being the voice of the people, and Kendrick Lamar's new album.
Lecrae admitted the next group of shows would be a bit different than the last leg of the Anomaly Tour.
"We did 30 cities on the first leg, and were able to just see some of the things people really enjoyed or some of the things that may have been good ideas but didn't really flesh them out," he said. "So this go around we get to just revamp it, and highlight some of the stuff we saw people really enjoy."
He would not reveal anything specific and said, "You gotta show up...it's an experience."
The rapper just took home his second Grammy Award in February for Best Contemporary Christian Song/Performance, and was nominated in a few other categories as well. He faced some stiff competition going up against Eminem, Drake, Kendrick Lamar, and Childish Gambino.
"Again for me, it's a testament to us being able to be a voice in culture, and trying to use my unique platform and unique perspective to shine some light on some things that otherwise won't be talked about and addressed," said Lecrae. "Everyone has a unique vantage point and view on things and I think that what we have to say is very meaningful and the stuff that I have to say on the album is very timely. For it to be highlighted like that is big."
Speaking of Kendrick Lamar, he just released his album To Pimp a Butterfly this week. The record has already been heralded for its art and musical components as well as somewhat social message. It seems Lecrae is a fan, but he can't comment on the scope of the album yet.
"Kendrick's album is high art. With high art and high story, you gotta take your time and really digest it. It's not something that you can just casually listen to and say, 'Alright, this is what I think'."
With Lamar hitting on some social issues on his album, especially "The Blacker the Berry," Lecrae has also added his hat to the mix as a voice for the people.
"I realized that I have a diverse audience but at the same time there's a lot of conservative non-minority listeners out there and they value my perspective," Lecrae said. "Just knowing who's listening allows me to give a perspective for a lot of people who may not have any friends or acquaintances that can speak from my perspective to shed some light. I think as often as I can be a clear voice I wanna do it."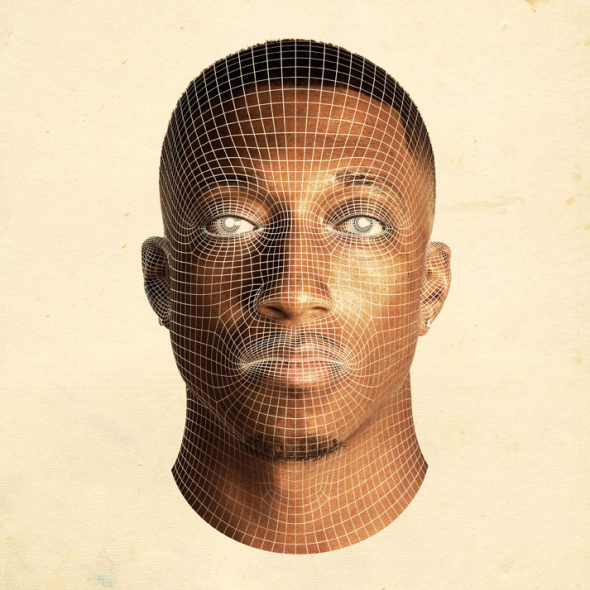 The "Welcome to America" rapper has helped nearly shatter the boarders between mainstream rap and Christian rap, and his been able to take his music and blend it seamlessly into the market. With a lot of grind and hustle, Lecrae is someone who is on the frontlines of spreading the gospel.
"I think this is what the mission's always been...to change the way people see the world. I think you can't do that if you're not in it," he revealed. "For me it's always been a challenge, it's never been easy but that's just kind of where I feel I'm passionate. It wakes me up in the morning."
Lecrae admitted that he struggles with temptation and the things of the world just like anyone, but he feels his experiences have made him stronger and better equipped to take the godly route.
"For me it's not a, 'Oh my gosh' this allure for me to get caught up in. It's more that there's just a lot of work out there to be done," said the rapper. "A lot of people don't see the other side of the coin. They just see all the temptation that they would probably be susceptible to. That's not to say that I'm not susceptible to it, but when you're kind of in it all the time and you're inundated with it, it's not as appealing. You kinda can see through it."
He continued, "It's the same way a person who may live in a tropical paradise, and you say, 'Oh, I don't know how you can live there with all the different temptations and struggles' and they're like, 'No, this is just where I live'. I don't necessarily see it from that perspective."
Lecrae knows the platform he has as an artist is powerful. Music has the ability to touch and change lives no matter what it is promoting. It is something he takes special care to craft and put together.
"Some of it is just the power of story. When you're talking about preaching or some sort of didactic message or prophesying on someone, that's different because you don't need music to do that. I think music and story is art. Art is a great way to drive home views and values because they tell a story."
He continued, "Sometimes if you tell a story, it's like a parable. If you give someone a story straight up and say, 'King David, I know what you did, you slept with Bathsheba'. He can be defensive and he can kind of say, 'nah nah, what happened was'. He can just tell a parable and be like listen, 'There was a man who had some sheep, and he had this beautiful little lamb', and you're that man. It comes out as a completely different way and drives home the point even stronger. Story and art are great tools to drive home a value."
As someone who is constantly working, writing, and recording, Lecrae said there may be a few tracks in the pipeline for 2015 for the fans who are already clamoring for new music, but at the moment is taking it easy.
"Yeah I've done a lot of stuff. I got a lot of music recorded, and I've done a lot of different collaborations but for me it's more than just what feels right," he explained. "Is the music up to par and do we feel like it's the music that we want to release. I'm always recording; I'm always making music. I'm just excited about a lot of my friends and label mates. I'm kind of just sitting back and being inspired."
Lastly, Lecrae wants people to come out to the Anomaly Tour, and support him and his buddies.
"Come out to the Anomaly tour... It's gonna be incredible. Andy has changed up his whole situation; DJ Promote is on deck. It's going to be a phenomenal experience."
Listen to a snippet of the interview below:

Upcoming Lecrae Tour Dates
Date                             Venue | Location
April 9 Best Buy Theater | New York, NY
April 10 Bojangles' Coliseum | Charlotte, NC
April 11 Timmons Arena | Greenville, SC
April 12 Palace Theatre | Columbus, OH
April 15 Bank of Kentucky Center | Highland Heights, KY
April 16 The Classic Center | Athens, GA
April 17 Constant Convocation Center | Norfolk, VA
April 18 APG Federal Credit Union Arena | Bel Air, MD
April 19 Stage AE | Pittsburg, PA
April 22 Moncton Wesleyan Celebration Centre | NB, Canada
April 23 Cross Insurance Arena | Portland, ME
April 24 House of Blues | Boston, MA
April 25 Church on the Queensway | ON, Canada
April 29 O'Reilly Family Event Center | Springfield, MO
April 30 Fox Theatre | St. Louis, MO