In the Spotlight

|

December 04, 2014 10:45 EST
Lecrae Responds to Eric Garner Ruling with Facebook Post; Hosts Hope for the City Concert in St. Louis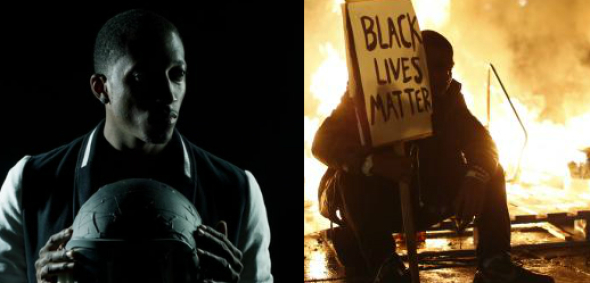 Christian rapper Lecrae has not remained silent on the recent events of Ferguson and the Michael Brown case, and now he has spoken out about Eric Garner in Staten Island, NY.
In a simple and short Facebook post with the below picture, he wrote: "#EricGarner 'My heart breaks for your family. Put on then, as God's chosen ones, holy and beloved, compassionate hearts, kindness, humility, meekness, and patience..' COL 3:12."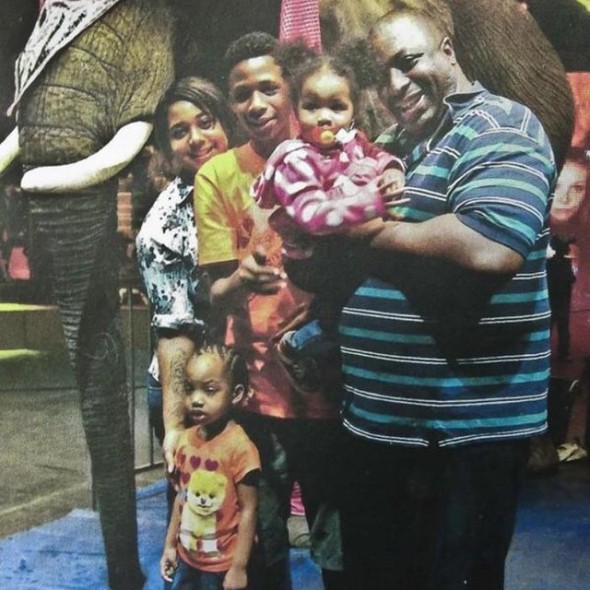 Lecrae also announced just an hour ago that he is "headed to STL to bring some hope!" with a Hope for the City Concert. The event is only $10 with all proceeds going to city initiatives. "We all are doing it for no charge," Lecrae wrote on Facebook after someone question why the event was not free.
The event will take place of December 13 and will begin at 7 pm at Friendly Temple Missionary Baptist Church and will feature performances by Lecrae, Derek Minor, Propaganda, J.R. Flame, and Thi'sl.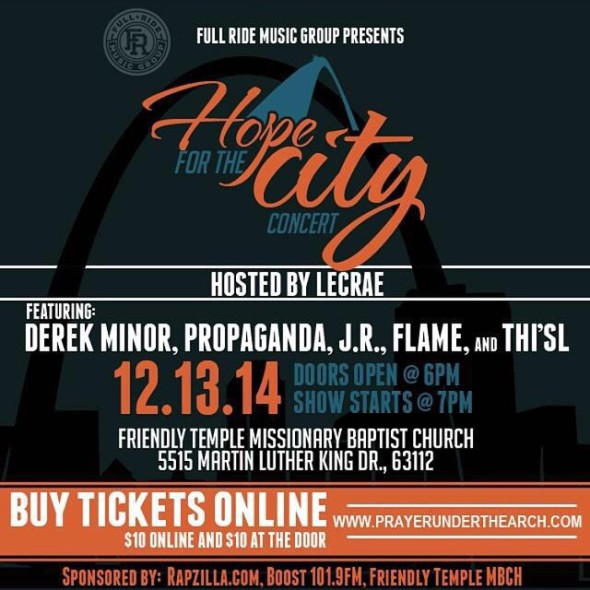 Last week Lecrae took part in a protest in Atlanta over the results of Ferguson.
The rapper took to Facebook to express some of his thoughts on the night, and said he was "saddened" by the whole ideal. He has had quite a bit to say over the last few days and was hoping to provide some leadership to a tense situation.
"1. Such a lack of leadership currently for a young idealistic generation who is hurt and angry.
2. I don't hate Police. One officer tonight thanked me for helping quell the crowd and promote peace. But still others treated me like a thug pushing me and screaming at me like a child.
3. The reckless foolishness that hurts the dream of MLK with looting and vandalism.
4. The media coverage of ONLY the juicy violence and vandalism which was minimal tonight."
Watch Lecrae talk about Ferguson during his interview with BREATHEcast below:
Read about Andy Mineo's reaction to the Eric Garner case here.